Taking the Plunge is a cute little short animation film that shows the hijinks a person could get into when he accidentally drops an engagement ring into the ocean. Meet an adorable sidekick octopus, dodge an evil giant shark, explore the underworld of the ocean and still manage to get the girl at the end.
It's really well done. I could totally see this as a short that airs before a Pixar movie.
SPLOID SELECTS is a series where we feature the interesting short films we love. If you are a filmmaker with awesome short films you'd like to showcase, please drop me a line here.
G/O Media may get a commission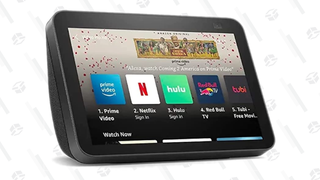 ---