Shure's SE110 earbuds emerged victorious in last summer's in-ear headphone battlemodo, delivering great sound quality and value. Now the new, improved SE115s have arrived, promising superior bass handling over its predecessor. Do they meet expectations?
Deadly Mississippi Tornado Kills More Than 2 Dozen | Extreme Earth
Yes. The SE115's bass driver is so improved, I actually don't want to go back to my SE110s. The SE115s provide a clean resonance in your ears that was previously missing, but not at the cost of overall clarity. Shure says the magic lies in their second-gen Dynamic Microspeaker, previously found in the larger-bodied E2c model, finally shrunken down to fit in earbuds this small.
G/O Media may get a commission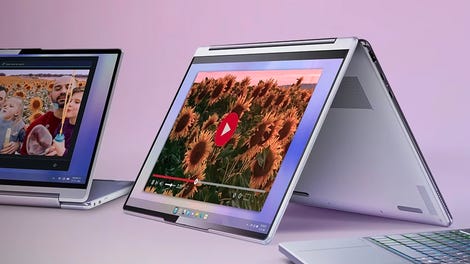 up to 70% off
Lenovo Spring Clearance
To test, I went with two songs: Charles Mingus' "Solo Dancer," because it makes use of a subtle, melodic bass in the background and The Bug's "Poison Dart," because it's one of the more in-your-face, bass-heavy tracks to come out in the last five years.
The SE115s outperformed the SE110s in both instances, able to put that extra rumble in your head without losing the nimbleness and the dexterity of the music. Mingus' beefy double bass, in particular, took on new life with the SE115s stuck in my ears—going from a complementary noise, to an instrument demanding to be heard. For the upper register, there's really not much distinction at all, on those tracks and on others with less basso profundo, such as The Beach Boys' "Caroline No." Whether or not you want more low-end will may come down to personal preference, but this is a natural augmentation. Think of it this way: The fuller sounding SE115 simply does a good job demonstrating what's missing from the SE110.
On the technical side, the SE115 has a slightly better frequency response range. I used 20-20000 Hz and 20-200 Hz WAV files to listen for differences between the two sets. I noticed the SE115s rumbled longer on the low end and even squealed at a little higher pitch than the SE110s, but in that upper register, it's probably nitpicking to draw any significant difference.
Externally, these new SE115s share the exact same body and ear cushion options as the SE110s so the comfort factor is identical. The black pair has gold logos instead of silver, and if you're more daring, they also come in red, blue and pink. They both have the same breakaway cable, so you can add the original cellphone-mic extension if you so choose. The lightweight and foam-covered, in-canal drivers have never been a problem for me, but again, it all comes down to personal preference. In any case, at $100, I can't help but champion the SE115s as the best relatively affordable headphones at the moment. [Shure's Product Page with MSRP—shop around for the $100 price]
(Frequency Sweep WAV files are from burninwave.com)