Nepal is home to the best climbing, trekking and mountaineering on earth. But, earlier this year, it also had a massive earthquake, an avalanche on Everest and is right now subject to a "blockade" by its neighbor India. Can you still visit? Surprisingly, now may be the best time ever.
An avalanche on Everest killed 16 Sherpa last May. A blizzard killed dozens of trekkers around Annapurna last October. A disastrous earthquake killed thousands in April. And currently, India is blockading Nepal in protest of its new constitution, creating a fuel crisis.
With all the doom and gloom found in the news, you'd think that Nepal would be the last place on earth anyone should visit. However, I'm here now and that couldn't be further from the truth.
Why go to Nepal?
Most people who venture into this tiny country are in search of adventure — and Nepal certainly delivers. Eight of the world's ten highest peaks rest within its borders; hundreds of smaller but equally respectable mountains provide stunning backdrops for trekkers and worthy objectives for climbers.
G/O Media may get a commission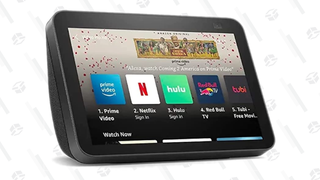 Ama Dablam towers over the path to Dingboche.
All of those big mountains have big glaciers with lots of runoff to supply kayakers and rafters with world-class whitewater. Those who venture further away from the Himalayas are met with the steepest foothills and most expansive valleys imaginable — providing mountain bikers with endless opportunities for downhill runs or singletrack touring.
Pokhara is the only place in the world to go Parahawking. Photo by Rebecca Bredehoft.
Two hundred kilometers west of Nepal's capital city of Kathmandu lies Pokhara — a tranquil lakeside city that rests in the shadow of Annapurna. Thanks to its stable thermals, convenient takeoff and landing zones, and stunning scenery, it's one of the top destinations for paragliding in the world.
Prayer flags beckon safe passage for travelers in Langtang.
Adventure isn't the only thing to be found here though. Nepal is sandwiched between India and China; its own rich, vibrant culture is a reflection of such. Dal Bhat (a traditional Nepali dish consisting of lentils and rice; often served with vegetable curry, pickles, and papad) reflects its neighbor to the west — while momo (meat- or vegetable-filled dumplings) are borrowed from Tibet to the east.
Prayer flags and pagodas dot almost every mountainside; while monks live in remote monasteries paying homage to Buddha, who was born here in Lumbini. Dozens of festivals occur throughout the year in celebration of multiple religions and holidays; with such a huge influx of visitors from around the globe, Nepal is truly a melting pot.
Workers rebuilding a house near Phakding in the Khumbu region.
What is Nepal like post-earthquake?
The Nepalese are a resilient bunch; knowing that much of their economy is stimulated by tourism, they've wasted no time repairing, rebuilding, and readying roads, trails, and tea houses in an effort to welcome back adventurers.
There are three main trekking regions: Annapurna, Khumbu, and Langtang. Each of them were affected differently by the earthquake.
The trek to ABC is even more beautiful in the dead of winter.
Annapurna
The Annapurna region is popularized by three treks: The Annapurna Circuit, Annapurna Base Camp, and Poon Hill. This region attracts the most trekkers; pre-earthquake numbers pushed 100,000 per year.
The good news is that the Annapurna region didn't suffer much damage from the quake; as such it was opened up for trekking just a couple of months later.
Ama Dablam peeks out behind Phortse, in the Khumbu region.
Khumbu
Nepal's second most popular trekking region is highlighted by the dominant presence of Mt. Everest. Most venture here to see Everest Base Camp (EBC) firsthand, but the trek to Gokyo is even more beautiful. Have three weeks to spare? See it all with the Three Passes Trek.
I just spent two weeks in Khumbu to do an alpine climb of Lobuche East, a 6,000m peak. Thanks to a nice weather window, I had some extra time after the climb and made my way over Cho La Pass (5380m) to Gokyo before heading back down to Namche Bazaar, and flying out of Lukla (the most dangerous airport in the world).
The trails were all in great condition and the tea houses were all open. There were a few sections of trail that were being repaired, but all were safely passable.
This photo was taken in January 2015; unfortunately much of Kyanjin Gompa was destroyed in April's earthquakes.
Langtang
Langtang is Nepal's third most popular trekking area. It's located directly north of Kathmandu, right on the Tibetan border. Due to its location, the region is largely influenced by Tibetan culture. The trek itself is beautiful — leading hikers alongside a turquoise river that passes through swaths of green forest and alpine meadows before reaching the villages of Langtang and Kyanjin Gompa. I trekked there in January; it was the highlight of my time in Nepal.
Unfortunately, this region was devastated by April's earthquake. Langtang Village was completely obliterated by a landslide; most of its inhabitants were killed. Kyanjin Gompa survived, but not without severe damage.
According to Anil Bhattarai, proprietor of the Nepali owned-and-operated guide service Himalayan Ecstasy (the service with whom I have climbed two 6,000m peaks in Nepal) the road to Langtang is clear, making the national park accessible. The main trekking trail is in the process of being repaired and is navigable by small adventurous parties — though some pedestrian bridges are out, making stream crossings difficult for larger groups. I'll be venturing there next month to scout it out for myself and will update accordingly.
Kathmandu's trekker district of Thamel is just as vibrant at night as it is during the day.
Kathmandu
Though Kathmandu was hit pretty hard by the earthquake, it seems to be operating normally. Most trekkers will spend their time in Thamel, which was largely unaffected. Several world heritage sites like Bhaktapur were damaged, but have reopened thanks to diligent repairs.
Normally, there would be approximately 648% more traffic than this while driving through Kathmandu.
What about the fuel crisis?
While the fuel crisis is certainly affecting day-to-day life for residents, its effect on tourists is mostly negligible. Taxis are still running; there's no difficulty getting a cab between the airport and Kathmandu's trekker district of Thamel — though expect to pay about 1000 Rs ($10) instead of 500 Rs, which is a more typical bargained rate.
International flights are refueling in nearby Doha, Qatar or Dhaka, Bangladesh, so getting in and out of the country is not a problem. Local flights are still running between Kathmandu and Lukla to access the Everest region; flights are running to Pokhara too.

Tourist buses and jeeps are still operating as well, ensuring that overland travel between destinations is just as crazy as before.
Potatoes with veggies and egg — a staple of any trekker's diet.
Most restaurants in the city are using pared down menus to compensate for the lack of availability of certain ingredients, but food is still widely available; there weren't any food, ingredient, or fuel shortages while trekking in the Khumbu.
The biggest difference you'll notice is in Kathmandu. Car and motorcycle traffic is almost non-existent, making for much less-crowded; less-polluted streets.
China has agreed to step in and provide fuel from the East, so things should begin operating in a way that's more "normal" for Nepal soon.
Stopping to admire the view before crossing Cho La Pass.
Is it safe?
Clear skies, minimal rain, and mild temperatures make October and November prime time for trekking in Nepal; though the season is in full-swing, you'd never know from walking around Thamel or while on a trek. Numbers are about 50-70% lower than the past year; they'll be even lower this winter (another great time to trek).
The lack of trekkers during peak season allowed me to have my own double room every night, ensuring plenty of space for both myself and my Cotopaxi Nepal 65L.
Those numbers are great for the people adventuring here now (there's lots of vacancy in hotels and tea houses; less crowding on trails) but not for Nepal, whose economy depends on tourism.
The general consensus amongst visitors is that now is a perfectly acceptable time to be here. I sat next to Kilian Jornet at the airport on my way to Lukla. Ueli Steck was here making an attempt on Nuptse last week. While on the trail I met the typical fare; I even saw a family trekking with their two middle-schoolers above Namche.
The point: Hire Kalden Sherpa/Himalayan Ecstasy to take you climbing in the Himalayas. Or go trekking. Kayaking. Mountain Biking. Just go Adventure in Nepal.
So what's the point of all this?
Despite all of the negative things you've been reading in the news or have been hearing from uninformed family and friends — Nepal is again ready to show you the adventure of a lifetime.
If you've been wanting to travel here but have been deterred by recent events, let this ease your mind. The trails are in good condition. Food and water are abundant. The tea houses are staffed. The only thing missing is you.
About the Author: Chris Brinlee Jr. is an adventurer and storyteller who can't stay put for more than a few weeks at a time. Follow his adventures in Nepal on Instagram:@chrisbrinleejr.
Photos: Chris Brinlee, Jr. unless otherwise noted.
IndefinitelyWild is a new publication about adventure travel in the outdoors, the vehicles and gear that get us there and the people we meet along the way. Follow us on Facebook, Twitter, and Instagram.