Despite rumors to the contrary, it looks like Supernatural's next season may not be its last, at least according to CW president Dawn Ostroff, who's also hoping that Smallville's going to stick around, as well.
Deadly Mississippi Tornado Kills More Than 2 Dozen | Extreme Earth
Ostroff was speaking during a presentation for the CW at the Television Critics Association's Press Tour, and addressed rumors that both Smallville and Supernatural were headed into their final years. About Smallville, Ostroff said,
I hope it's not the last season... I think the producers have come up with some really good storylines this season. I think the show has a lot of life left in it. We have high hopes for it staying on the air for a while.
Supernatural, she added, was another series that she hoped would remain "for a while."
While Smallville showrunners Brian Peterson and Kelly Souders revealed to us at San Diego Comic-Con that they were hopeful for another season beyond the upcoming ninth - and had, in fact, signed up Callum Blue's Zod for two years as part of a long-term arc - Supernatural's fate has been more in question; Creator Eric Kripke has spoken in the past about only wanting to make five seasons of the show -
Despite what the network and studio may or may not want, I don't have more than five seasons of story... I certainly would be willing to make sure there are enough villains and heroes around to continue a new story line, and I would be around to answer a few questions - that's it. I'm outta here. There's no way I'm doing season 6.
G/O Media may get a commission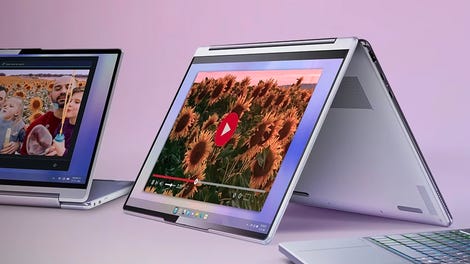 up to 70% off
Lenovo Spring Clearance
- but seems to have changed his mind, telling the audience of the SDCC Supernatural panel that he's open to a season 6 after all. Perhaps divine intervention has interceded... or maybe the CW just made him an offer he couldn't refuse. Although, knowing Kripke, that offer may have involved his eternal soul.
Press Tour Diary: The CW executive session [Entertainment Weekly]