Sol Republic's new Master Tracks headphones promise the big sound and distinctive style of fancy, fashionable headphones for a not-so fancy price. It's basically the same formula behind the company's successful $100 Tracks headphones, but at double the price. After trying out the new cans, we can say that they're absolutely better than the $100 model. We're still not convinced you should buy them—yet.
The Master Tracks are over-ear headphones (the Tracks were on-ear headphones). Where the Tracks would start to pinch and feel uncomfortable after a while, the super-soft earpads on the Master Tracks cocoon your ears so you can wear them longer. In a nice design touch, the earcups are fitted onto the earpads on a hinge so that they swivel to fit to your head.
As for the sound, the on-ear design provides a lot more isolation from the outside world, and the sealed chamber inside sounds full. We've only listened to these cans for a few minutes, but so far, they're solid performers. The low-end response is hearty without killing the higher frequencies. Still, overall, the headphones aren't ultra-clear across all frequencies. That's not always a bad thing. Without a doubt, these headphones sound better than the older, cheaper model.
G/O Media may get a commission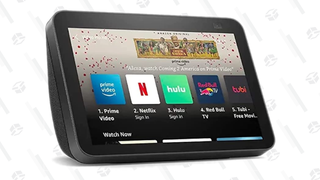 The big question, though, is whether these headphones have improved enough to cost $200. Sol Republic is pretty open about the fact that they're not out to please audiophiles so much as self-styled audiophiles. In other words, they're headphones that make people look like they care what the cans actually sound like.
And at $100, that formula works. The Tracks are a great value. Something that's good, that you can feel good about, that doesn't cost too much. Win, win, win. But at $200, the Master Tracks are competing with some very serious gear. We'll let you know if they're worth the extra money when we run our full review soon. [Sol Republic]