Doctors have criticized the Food and Drug Administration recently for its inaction on supplements that contain potentially dangerous prescription drug ingredients. But new research published Monday in JAMA Internal Medicine suggests the FDA's track record is even worse than that. The agency doesn't seem great at removing supplements that have experimental and untested drugs from the market either.

Lead author Pieter Cohen, a Harvard Medical School researcher and general internist, is no stranger to criticizing the supplement industry. In 2016, Cohen successfully fought off a defamation claim made against him by the supplement company Hi-Tech. The lawsuit went after Cohen for having published a study in 2015 that identified 21 supplement brands—including some produced by Hi-Tech—that contained an untested and illegal stimulant called β‐methylphenylethylamine (BMPEA). These supplements marketed BMPEA as coming naturally from the shrub Acacia rigidula, but there remains no evidence of that being true.
The FDA had detected the presence of BMPEA in Acacia rigidula products two years earlier. But the agency only took action, in the form of warning letters and forced recalls, after Cohen's research was publicized. From 2013 to 2016, the FDA had also sent out alerts explicitly warning companies not to add BMPEA and three other similar, experimental stimulants to their products: 1,3-dimethylamylamine (1,3-DMAA), 1,3-dimethylbutylamine (DMBA), and methylsynephrine (oxilofrine).
In the new study, Cohen and his team wanted to see how effective these efforts have been in stopping the spread of tainted weight loss and athletic performance supplements. So they went back to the bottles they tested in 2014, this time analyzing them for not only BMPEA but also for the other three stimulants. Then they bought and tested the brands that were still around in 2017.
By 2017, 12 of the 21 brands previously found to contain prohibited stimulants were still available on store shelves, with nine of those supplements marketed for weight loss, two for athletic performance, and one for cognitive function. Though not every brand contained an experimental stimulant, nine brands (75 percent) still had at least one, along with six brands that had two or more. And while no supplement in 2014 contained DMBA, by 2017 there were four brands that had it—two years after the FDA warning—suggesting that companies weren't exactly afraid of flouting the agency's decree.
G/O Media may get a commission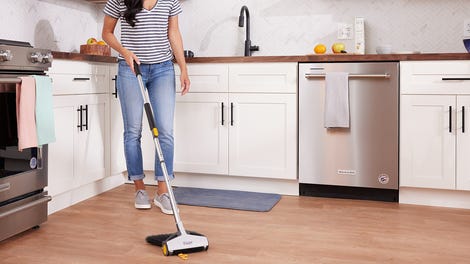 BOGO 50% Off
Flippr - BOGO 50% Off
The team's findings come fresh off the heels of research showing that the agency only occasionally forces companies to recall products that contain legal but unapproved drug ingredients in unknown quantities. That study found that some supplements contained the prescription-only erectile dysfunction drug sildenafil.
"We now have good evidence that the FDA's current approach is not working," Cohen told Gizmodo via email. "Simply announcing that experimental stimulants are prohibited in supplements is clearly inadequate to remove these stimulants from the marketplace."
The FDA has long struggled to regulate the supplement industry, thanks to a 1994 law that doesn't allow the agency to approve or test new supplement products before they enter the market, as it does with new drugs. Cohen is well aware of that challenge, but he still criticizes the FDA for not using the tools it does have available—such as voluntary and mandatory recalls or legal action against companies that continue to break the rules—more aggressively.
"Currently, the best that the FDA can do is find these products after they are already being sold and only then remove them from the market," he said. "However, to ensure that consumers are not exposed to experimental stimulants, we would have to reform the law. I would recommend that products be registered with the FDA before they are sold and that we eliminate the ability to place misleading claims on supplement labels."
We know little about the health effects of taking these drugs. But Cohen likens their potential risks to that of ephedra, a popular plant and stimulant banned in 2004 by the FDA, after supplements containing it were found to cause heart attacks, stroke, and even death. The FDA had also received reports of death from the use of DMAA.
Without any concrete action, Cohen says, supplements will continue to be a dangerous guessing game, one with real consequences. By some estimates, at least 20,000 people are sent to the emergency room annually because of supplements.
"Given the current situation, we can't be assured that supplements are effective or even safe," Cohen said.