By now, The Expanse faithful have all heard the sad news: The show is not getting a fourth season on Syfy. Since that decision appears to be based mostly on broadcast rights and first-run ratings, fans are crossing every finger that the critically-acclaimed, Hugo-winning show (which is funded and produced by a company separate from Syfy) will find a second life somewhere else. We're right there with them, and here's why.
There's still so much story left to tell
The Expanse is based on a series of books, novellas, and short stories by James S. A. Corey (the pen name for authors Daniel Abraham and Ty Franck, who are also producers on the TV show). Though the show hasn't been strictly one book per season so far—with some characters appearing earlier onscreen than they do on the page, for instance—its scriptwriters have hewed closely to the events of Leviathan Wakes and Caliban's War, and are now starting to get into Abbadon's Gate. So far, there are seven novels, with an eighth out in December and a ninth and final volume due next year. That is a ton of material to work with, and it's all building toward a conclusion that the authors have been plotting since they started writing the series back in 2011—in other words, there are no potential late-season Game of Thrones problems here.
What's more, each season of The Expanse has only gotten better as its scope has widened. The first season was a thrilling, tightly-wound mystery, with all of the players in the story's various settings on Earth and across the Belt becoming aware of the alien "protomolecule"—a terrifying, unpredictable substance that some very unscrupulous forces seize upon as the perfect weapon without fully understanding its capabilities. Season two expanded to include a strong Martian point of view, and ramped up both the political intrigue and the action. Season three opened with Earth and Mars in a full-on war, and has so far been mostly about the characters trying to expose the shadowy lie that sparked the war in the first place—though last week's episode was a strong reminder that the protomolecule is driven by a purpose that's as methodical and specific as it is alarmingly mysterious. At this point, The Expanse has both a solid foundation and incredible momentum; it'd be a shame to see the story end after season three, with so much amazing potential ahead.
G/O Media may get a commission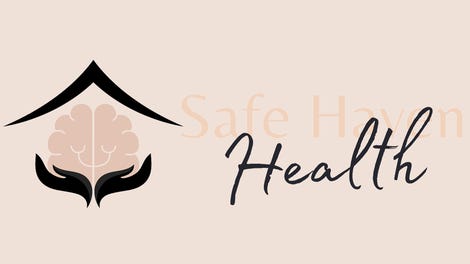 Addiction counseling
Safe Haven Health
The characters are fantastic, and so is the cast
With one of the most diverse casts on TV, The Expanse suggests that while the future may still be full of people being assholes to each other, racism and sexism have mostly been replaced by patriotic prejudice, a lot of which is class-based: Earth hates Mars, Mars hates Earth, and everyone looks down on the Belt. But across the board, we see men and women of different races working together aboard the show's main spaceship setting, the Rocinante, as well as on space stations, in the government, in secret labs turning children into alien-hybrid supersoldiers, etc. And while the show's not 100 percent perfect—the most prominent leadership positions across the galaxy are still held by men—it has given us some very powerful female characters, including Earth diplomat Chrisjen Avasarala (Shohreh Aghdashloo), who can talk her way out of nearly anything, and Martian soldier Bobbie Draper (Frankie Adams), who can punch her way out of nearly anything.
Kick-ass women are always welcome, especially in science fiction, but all of The Expanse's characters have unusual depth. One example: The Roci's tough mechanic, Amos Burton (Wes Chatham), is an intriguing cross between psychopath, wounded man-child, and hilarious deadpan jokester; he hasn't been dubbed "#murdersnuggles" by his admirers on Twitter for nothing. Bringing such distinctive characters to life is no small task, but the casting on The Expanse couldn't be better. The Roci crew has an undeniable chemistry that's just grown over time, and it's so much fun to watch them interact no matter what high-pressure situation they're battling at the moment. The Expanse is also really good about filling its smaller roles with actors with memorable presence, like Chad L. Coleman and Jared Harris as Belt leaders who are either allies or enemies, depending on the day of the week. We haven't even met the new-this-season Belter captain character played by David Strathairn, and I'm already giddy with excitement over what he'll bring to the show's dynamic.
It gets people excited about science fiction
With stunning visuals, exciting plots filled with twists and stakes that feel like they really matter, writers who actually pay attention to scientific accuracy (until it's time to go full science fiction and have scary fun with the wild, crazy protomolecule), and characters you can root for (or love to hate, like Shawn Doyle's hiss-worthy Errinwright in the photo just above)—it's no surprise that The Expanse has caught on with critics and fans alike. It's also no surprise that the first-run ratings aren't through the roof, considering that most people, including diehard genre fans, use their DVRs or streaming services to watch TV these days. (Even CBS figured that out, sticking Star Trek: Discovery, which is nowhere near as good as The Expanse by the way, on its All Access streaming channel.) But people really, really dig The Expanse—and the passionate outcry over the cancelation just underlines that times. Ending the show forever when it's hitting new creative highs every week would be really a huge loss.
In the meantime, there's still most of season three left to enjoy, and, of course, a strong swell of online support for the show's continuing future. Want to lend your voice to the cause? Follow The Expanse writers' very active Twitter account for updates on the "Save The Expanse" petition and ongoing publicity campaign, as well as some excellent words of support from celebrity fans like Adam Savage, Peter Mayhew, and George R.R. Martin.