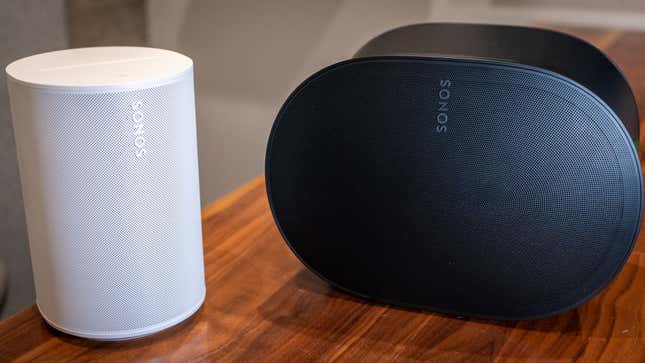 Sonos has announced its next generation of smart speakers: the Era 100 and the Era 300. The Sonos Era 100 is the official "remaster" of the Sonos One series and will replace it outright, while the Sonos Era 300 is a brand new addition to Sonos' Dolby Atmos-compatible lineup. Dolby Atmos on Sonos has until now been relegated to the soundbar space.

Google's Antitrust Case Is the Best Thing That Ever Happened to AI
Both devices target improved sustainability and repairability, as they're designed with removable screws and less adhesive. They're also compatible with Apple Music's spatial audio and Amazon Music Unlimited.

This is also the first time Sonos has made its Trueplay sound optimization feature available to Android devices. It's one step forward, two steps back for Sonos' and Google's relationship, though, as Google Assistant is nowhere to be found on either device.
Sonos Era 100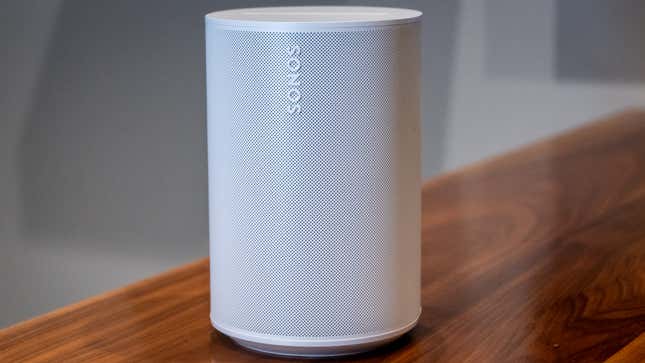 G/O Media may get a commission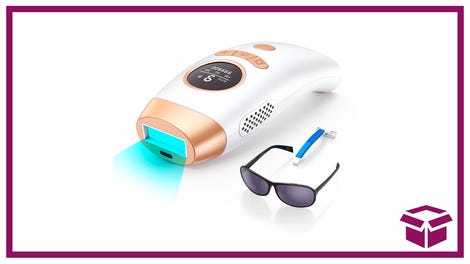 58% Off + Coupon
IPL Hair Removal Device
The Sonos Era 100 is $250. It's the smaller version of Sonos' new Era devices and will compete against comparatively-priced speakers like the $300 Apple HomePod. It has two angled tweeters for directional spatial audio and a 25% larger mid-woofer compared to its predecessor, which the company says helps the device deliver deep bass tones. Three class-D digital amplifiers are also stuffed inside the chassis, plus an array of far-field microphones to aid with beamforming and echo cancellation. Like all good smart speakers, you can toggle off the microphone with a hardware switch on the side of the device when it's not in use.

The Sonos Era 100 is slightly bigger than the Sonos One—about an inch larger in height. Sonos kept the speaker's buttons on top of the device for easy access, though there's now a capacitive volume slider alongside the other controls. There's also a Bluetooth pairing button and a dual-action USB-C port on the back of the device. You can use a compatible USB-C to AUX cable to hardwire a device into the Era 100 speaker or the Sonos Combo adapter to connect it to Ethernet. The Era 100 is also compatible with Apple's AirPlay. It'll be interesting to hear how it sounds versus the second-generation Apple HomePods.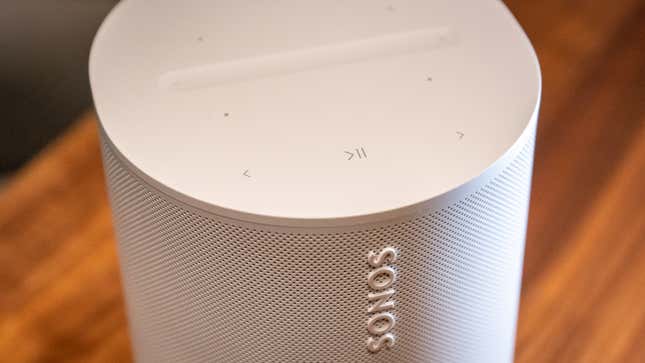 Like the last-gen, the Sonos Era 100 comes in black and white; the latter is featured in the photography here. At about 4.5 pounds, it's light enough to move around but quite dense—it's not a replacement for a portable stereo like the Sonos Move. The Era 100 is meant to stay in a part of your room and serve as the centralized controller for all things media in your home or office. It also has Sonos Voice Control for hands-free playback and Amazon Alexa for additional smart home capabilities.

Sonos Era 300 with Dolby Atmos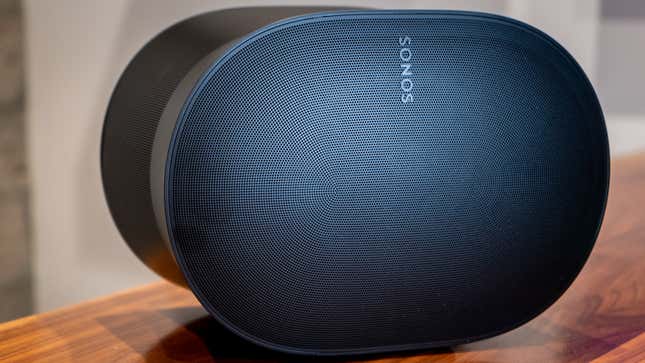 The Sonos Era 300 costs $450. It features a new "cinched hourglass" shape, which the company says enhances "the direction and dispersion of sound." Each Era 300 unit features six class-D digital amplifiers, two woofers, and an array of microphones for listening to the acoustics in the room. There are also four tweeters configured in different directions: one forward-firing, two side-firing, and one upward-firing, which Sonos says helps reflect sound off the ceiling.

You can sync a pair of Era 300 speakers with a Sonos Arc or second-generation Beam for "hyperrealistic" 7.1.4 surround sound. At nearly $2,000 for a right, left, and center setup, it's something best left for the home entertainment enthusiast.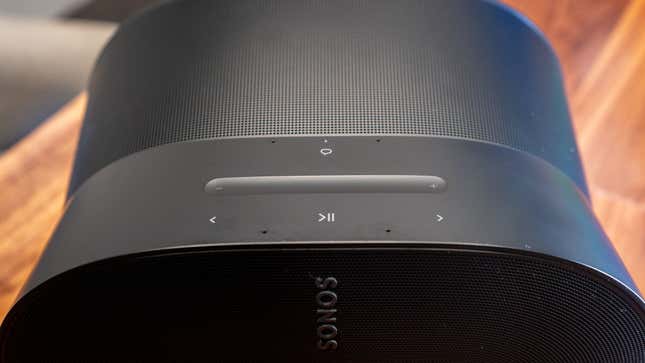 Regarding sizing, the Era 300 is about as wide as two second-gen HomePods stacked next to one another. It's nearly 11 inches across and over seven inches deep—you will need to plan furniture and tchotchke placement around this speaker. Like the Era 100, it has capacitive touch controls and a Bluetooth button for easy pairing. There's a hardware microphone switch available at the back, plus USB-C for use with compatible adapters. It's also available in black and white, with the former pictured here.

Where's the Google Assistant?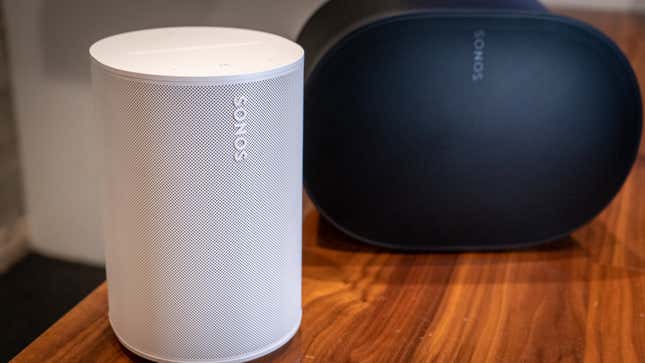 For homes that rely on Google Assistant, it's a bummer that there isn't mention of Google in this bundle of Sonos devices. Sonos says that Google changed some technical requirements for using the Assistant. But this particular elephant in the room has me raising an eyebrow: Sonos and Google were embroiled in a significant patent lawsuit in 2021, which eventually resulted in Google reworking the way it does multi-room audio through Nest smart devices. Google is now suing Sonos for its voice control technology.

Sonos says it's evaluating the requirements for putting Google Assistant on these devices, though it's a "heavy engineering lift," and that it will continue prioritizing Alexa and Sonos Voice Control. "We remain hopeful that Google Assistant will be part of this ecosystem one day, but that's really up to Google."
At the very least, Trueplay is now available to Android users interested in bringing the Sonos Era 100 and Era 300 into their homes. Trueplay is Sonos' "tuning" mechanism, and it uses your smartphone's microphones to asses the ambiance and acoustics in the room where the speakers are placed. This was previously an iPhone-only feature.
The Sonos Era 100 and Era 300 will be available globally on March 28.