I've been dragging the Sony A7S on all of my adventures for the last few months — shooting in broad daylight and the dead of night. It's gotten dirty; even dropped. Here's how it performed.
Earlier this year while riding a $450 motorcycle through Vietnam, I lost my backpack along with everything in it — including my trusty Canon 5D Mk II and the only lens that mattered. I figured that the total loss was a great excuse to consider switching to a new platform; the mirrorless, full frame Sony A7 series sparked my interest.

Specifically, I was interested in the Sony A7S ($2,500). The "S" designation stands for sensitivity — a fitting nomenclature considering that the camera features the most light-sensitive sensor to ever be crammed into a consumer camera.

In the ever-raging megapixel war, most manufacturers seem content with simply squeezing more pixels out of the same sensors until all that's left is a noisy mess. With the A7S, Sony took a different approach. Instead of increasing the number of pixels in their top-of-the-line, best-in-class Exmor sensor (a version of which is also used in the 36 megapixel Nikon D810 that I just reviewed — as well as the other cameras in the A7 line) Sony reduced the number of megapixels to 12, opting to enlarge the pixels instead.

The sensor's extra large pixels collect dramatically more light than those found in other systems, allowing it to shoot at up to ISO 409,600. That —combined with an unprecedented 15.3 stops of dynamic range, and autofocus sensitivity down to -4 EV — make the A7S the king of low-light photography. Just take a look at any night shooter's arsenal; the A7S is likely their go-to body.
G/O Media may get a commission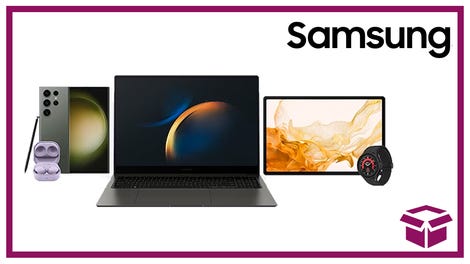 24 hour deals
Discover Samsung - Daily Deal
How does all that sensitivity lend itself to adventure photography though? Let's take a look.
This review will focus on how the A7S performs in the demanding field of adventure photography. For a general review, check out Michael's piece on Reframe.
What is adventure photography? It's simply the act of photographing adventures, typically in the outdoors. It's a niche defined by stunning landscapes, dynamic personalities, and challenging, ever-changing shooting conditions — including fringe-hours of daylight, and night. That last part is key; it's what makes the A7S a unique candidate for the field. Before diving into image quality though, let's take a look at durability and ease-of-use — two other important factors for an adventure photographer's equipment.

Durability
Durability is arguably one of the most important factors when choosing a camera for adventure photography. Will the camera still work if it's dropped? Can its body handle getting banged around? Does it have enough weather resistance to shoot in the rain? Or in a dusty area while the wind is blowing? These are all important scenarios to consider, simply because they'll often be encountered while shooting outdoors.

The A7S's body is constructed from Magnesium Alloy (magnesium is the lightest structural metal) and features a protective double-layered structure that tightly interlocks panels and components to provide durability. It features weather sealing around the buttons and dials too — ensuring dust and moisture resistance. Those features, when combined, give it the ability to withstand the rigors of shooting in the field.
Out on the Sierra High Route, we spent more time climbing on boulders than we did hiking on a trail. As such, the A7S was exposed to the front lines of mountain abuse on a daily basis. Obviously, I don't purposely bang expensive equipment against hard, rough objects, but it's bound to happen. That's the nature of the job.

It survived a 12+ foot tumble, almost unscathed.
At one point while setting up for a night shot, the A7S took a tumble from the top of a seven foot high boulder. It landed on another granite ledge; continued rolling down another five or six feet before coming to a rest on the flat ground below. A lesson learned: don't always trust the stability of a Joby Gorillapod. The A7S got dinged up, the lens mount got a little loose, and there was an error message on the screen — but after the removal and replacement of the battery, it was ready to go; I was able to get my shot.

Due to the state of California's historic drought, my opportunities to test the A7S's weather resistance have been limited, however I did get to do a bit of shooting during a shower in Portland. The sky wasn't dumping by any means, but no signs of condensation were detected; the camera never malfunctioned during the shoot.

The Sony A7S's weather sealing makes it an ideal camera for shooting in dusty conditions.
The camera seems to do well in keeping dust out too. After months of outdoor use, very few dust spots are visible upon close inspection of the images. This is likely due to the camera's optical filter charge protection coating — and ultrasonic vibration mechanism. The A7S even survived off-roading Wes's Outback while we shot for IndefinitelyWild's upcoming video series — a dusty endeavor indeed.

Despite my initial reservations upon handling the camera; I'd be confident shooting with the A7S in any difficult environment that I have encountered on an adventure thus-far.

The A7S is the perfect size to be carried using the Peak Design CapturePRO ($80.)
Ease Of Use
All cameras should be easy to use, but this is an especially important consideration when shooting adventure photography. In most scenarios, the photographer will be actively participating in activities alongside the athletes — often scrambling ahead of their team to get a shot just as they cross a ridge, or rappelling down the side of a waterfall to grab shots of a kayaker just as he's going over. To put it simply, the photographer's hands will already be tied up, before having to worry about getting a shot. As such, it's important that using the camera doesn't get in the way of doing the adventure. A camera's size, weight, and controls all play into that.

The A7S is significantly smaller and lighter than the Nikon D810 — while having similar image quality (due to the fact that they both use variations of the same sensor.)
One of the biggest attributes that the A7S has going for it in this category is the fact that it's anything but big. The body weighs about a pound (1 lb, 1.2 oz with a battery and memory card, to be exact); and it's quite compact. For comparison, the Nikon D750 ($2,000), a DSLR with similar image quality and features, weighs about 10 oz more and is significantly larger. The A7S's compact form factor makes it super easy to carry around while its light weight ensures that it doesn't become a burden in your pack — or around your neck.
The A7S has a very shallow grip, which makes it a little tougher to hold onto — though its light weight helps to balance that.
The downside? The small camera feels awkward in my not-so-large hands. This could definitely be improved with a deeper grip. Also, when using a larger lens like the incredibly versatile, 27.6 oz Sony 24-240mm f/3.5-6.3 ($1,000) the entire system feels unbalanced. Heavier DSLR bodies definitely feel more balanced when using heavier lenses; that balance lends itself to confidence when shooting in precarious conditions.

On the contrary, because the A7S is less-obtrusive than larger cameras (and it has a silent shutter mode), it is an infinitely better choice for shooting in intimate situations and environments.

Perhaps my biggest gripe with the camera's usability is the 2.4M dot XGA OLED Tru-Finder — marketing-speak for an electronic viewfinder (EVF). It's designed to mimic an optical one, but in my experience, the feature fell short. While the Tru-Finder does have 100% frame coverage, there were a couple issues that prevented me from using it.

Instead of dedicating itself strictly to shooting, the EVF mimics the larger LCD screen. If you're using automatic image preview on, the preview pops up inside the viewfinder. That is great — unless you're shooting bursts. In that case, the first image pops up; remains on the screen for the duration of the preview time — while the user is still firing away. Essentially, it forces the shooter to fire blind; it was very frustrating. Several sweeps through the (overly complex) menu system left me without a solution — which could be as simple as a firmware update or custom setting.

Additionally, use of the EVF lowers the already atrocious battery life from 380 shots to 320 per charge — which brings us to another issue with the camera: battery life.

If shooting stills, expect about 350 shots per charge; less if you forget to turn the camera off after you're done using it (despite my best efforts, I could not find an auto-off feature in the menus; this issue is compounded by the fact that the camera's startup time is painstakingly slow at two seconds.) For video, you'll get about 60-90 minutes of shooting, depending on usage.

The A7S can recharge via USB; I was able to get about 7 charges out of the Goal Zero Venture 30 Kit ($170).
The A7S has two redeeming qualities with regards to its battery life. First, it comes with two batteries, out of the box. Secondly — and this is the big one — it recharges from USB. By contrast, traditional DSLR batteries can only be recharged with big, bulky AC chargers. Need to charge those batteries for extended periods in the field? You'll probably have to lug around a five pound Goal Zero Sherpa 100 solar kit ($600). Recharging the A7S's 1080 mAh batteries can be done with something as lightweight as the 2.4 oz Goal Zero Switch 8 ($25), though I prefer the more robust Venture 30 Kit ($170). That feature proved to be invaluable on the two week long SHR.
The A7S's LCD screen has an 84° uptilt, which makes it very convenient to get shots from a lower perspective.
Though using the EVF was less-than-ideal, the 3" LCD screen proved to be excellent. It was bright enough to use in sunny conditions; the 84° uptilt and 45° downtilt were very convenient for finding unique shooting angles on the fly.
Built-in WiFi gives the A7S the ability to release the shutter with a smartphone; and send photos to your smartphone using the PlayMemories App. The first function is useful for shooting night photography from the comfort of your sleeping bag — or for taking self portraits — while the second is useful for editing and sharing images from the field, without first uploading them to your computer. While the functions proved very useful, the PlayMemories Android App could use a serious UI overhaul; it sometimes has issues connecting to the camera too.
The A7S's very prominent analog Exposure Compensation Dial gets bumped very easily and can drastically affect your shots.
While on the topic of UI, the A7S's main physical control mapping is a bit strange. The shutter release button is on top of the main part of the body instead of on the grip, which can take some getting used to. Exposure compensation has its own analog dial on top of the body too; its prominent placement causes it to adjust accidentally.

The A7S features several custom programmable buttons.
The rest of the A7S's control placement is pretty standard. The two main control dials (programed to adjust the shutter and aperture by default) are well-placed on either side of the grip and are easy to adjust, even with gloves. A small clicking wheel on the back allows for efficient menu navigation and image scrolling; pressing the wheel in any navigational direction will bring up menus to adjust focus mode, drive mode, and a couple of other options. A few custom buttons on the back of the camera allow for frequently used functions to be programmed according to the shooter's needs.

Overall, the A7S is incredibly small and light; for that reason alone, it's hard to neglect it when weight is a consideration for the adventure at hand. I tested it simultaneously with the Nikon D810; more often than not I'd reach for the A7S, even though I preferred the experience of shooting with the DLSR.

Image Quality
Adventure photography pulls in elements from landscape, portraiture, and sports; as such sharpness, color reproduction, and dynamic range are all huge factors that play into image quality. And this is where the A7S really shines.

The A7S is notable for its sensitivity and its ability to capture stunning night images. (Milky Way over the Sierra Nevada. 30 seconds, f/5.6, ISO 16,000.)
The A7S is most notable for its sensitivity and its ability to capture still images from ISO 100 all the way up to ISO 409,600. The first obvious use-case for that increased sensitivity is for photographing starscapes: more sensitivity equals more visible stars. In that area, it excels — bringing even the darkest skies to light. However, starscapes will almost always be photographed on a tripod; with relatively slow shutter speeds. A better test of the A7S's low light imaging capabilities would be conducted handheld.
This is what an ISO 409,600 photo from the A7S looks like, shot underneath a dark sky while ascending one of Mt. Baker's glaciers at 3am. The image to the right represents a 100% crop. (1/50s, f/4, ISO 409,600.)
In mountaineering, "alpine starts" are the norm; they involve getting up in the wee hours of night to begin a climb. Climbers will trudge along in the darkness for hours on-end; oftentimes, some of the most interesting terrain features are encountered before the sun. Try photographing these pre-dawn endeavors; likely you'll end up with a few headlamps carving through the abyss. With the A7S, however, it's totally possible to document those oft-forgotten parts of the story.
Baseline RAW files from the A7S present the photographer with a great deal of latitude for post production. (1/500s, f/6.3, ISO 250.)
Customizing the camera's color profile to shoot at baseline RAW settings will produce a pretty flat image; the A7S files allow for amazing latitude in post production when working with camera raw settings to create a treatment — though, the files don't feel quite as dynamic as those produced by the D810.
The ability to heavily modify the A7S's RAW images is largely due to its dynamic range. In photography, DR is the difference between the lightest light and the darkest dark which can be seen in a photo. Once a subject exceeds the camera's DR, the highlights wash out to white and the darks become black blobs. (Ken Rockwell goes more in-depth here.)
The A7S features an exposure value of 15.3 — meaning that a great deal of detail can be recovered from both the shadows and highlights.
For landscape photography, an exposure value of 12 is considered excellent. The A7S has an EV of 15.3. Having such an expansive dynamic range enables a great deal of recovery of shadow and highlight detail in post, so much so that it's possible to create HDR (high dynamic range) photos, which usually consist of several bracketed shots overlayed with each other, out of a single image. While the heavily-stylized look of HDR photos is often not the most desired application, having the ability to recover lost details is very useful for making the most out of less-than-ideal shooting conditions that are often encountered outdoors.

Worth noting again, the A7S has a 12 megapixel sensor, which is about half the count of the competition. What it lacks in pixel count however, it definitely makes up for in sensitivity; any photographer who often finds him or herself documenting activities during the fringe-hours of night can benefit from the A7S's outstanding low light performance.
The A7S captures rich, crisp 1080p video at up to 60 fps; it can even capture 4K when using an external recorder.
Those robust pixels also lend themselves incredibly well for shooting video — which is another area where the A7S excels. It can capture very sharp, color-accurate 1080p video at up to 60 fps. With an external recorder, it can even capture 4K.
The Sony A7S pictured with the 16-35mm f/4, 24-240mm f/3.5-6.3, and 50mm f/1.8.
Should You Buy It?
The A7S is an incredible camera that excels at shooting in low-light. The camera has proven itself to be tough; it's designed to withstand less-than-ideal weather conditions while delivering excellent image quality that was previously only achievable with much bulkier DSLR cameras.

Though somewhat clunky controls and limited battery life are major detractors, the A7S makes up for them with superb image quality and USB recharging.

If you don't fancy the idea of lugging around a big, bulky DSLR, but still want the ability to produce technically amazing images, the A7S will deliver; and in a form factor that is much smaller and easier to use.

If you want a mirrorless, full frame camera but twelve megapixels isn't enough; low light performance isn't as big of a concern, perhaps the Sony A7 II ($1,700) would better serve you.

About the Author: Chris Brinlee Jr. is an adventurer and storyteller who can't stay put for more than a few weeks at a time. Follow his adventures on Instagram:@chrisbrinleejr.
Photos: Chris Brinlee, Jr.
IndefinitelyWild is a new publication about adventure travel in the outdoors, the vehicles and gear that get us there and the people we meet along the way. Follow us onFacebook,Twitter, and Instagram.