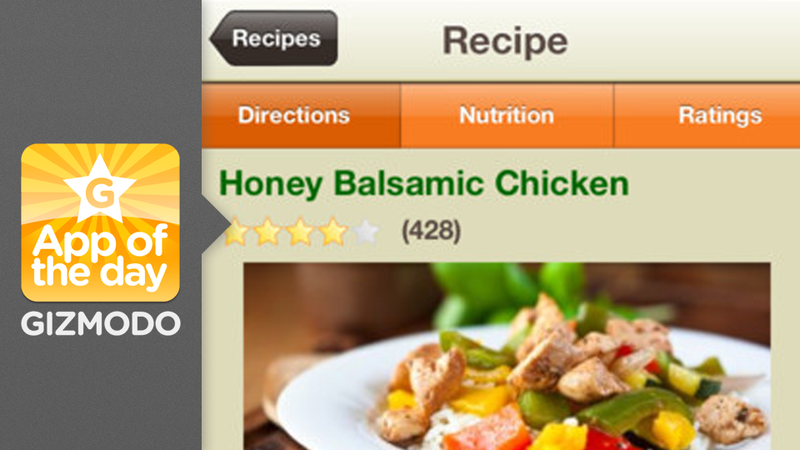 Watching your waistline and your spending? Definitely stop eating takeout right this second. And also, check out this app called Spark Recipes.
What does it do?
Offers up nearly 200,000 healthy, affordable recipes.
Why do we like it?
Eating healthy sucks. You would almost always rather eat grease-soaked pizza than raw broccoli. But it doesn't have to be that bad if you have the right cadre of delicious recipes. Here you have something that gives you non gut-busting ideas. Bonus feature that makes it even better: a simple measurement conversion tool will help you out when you're wondering how many teaspoons to a cup, for example. Walk away from the bucket of fried chicken slowly.
Spark Recipes
Download this app for:
The Best:
Measurement conversion
The Worst:
Eating healthy sucks