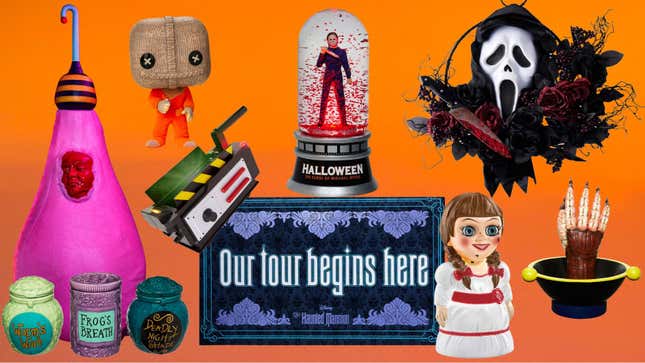 Halloween is starting now, and if that thought makes you groan like a zombie, you've clearly forgotten how early things begin to sell out at your local Spirit Halloween. Yeah, pretty much as soon as doors open and hordes of horror fiends descend into the aisles.

To make things a bit more streamlined for spooky season, we've picked our favorite scary movie and TV-show inspired decor, animatronics, and to keep an eye out for. From The Conjuring universe to Beetlejuice to Killer Klowns from Outer Space to The Haunted Mansion—Spirit Halloween has a very wide selection of horror properties for every collection.
Check out our gallery of Code Orange goods here.