As more reports detailing Stan Lee's recent financial woes and allegations of elder abuse have surfaced in past weeks, it's become increasingly clear that the 95-year-old comics legend has been in desperate need of someone to protect him from those seeking to take advantage.
In a surprising turn of events, it seems as if Lee's stepping up to the plate to become his own hero. According to The Hollywood Reporter, Lee has been granted temporary restraining order against Keya Morgan, his current manager, who has been in control of Lee's social media accounts. Earlier this week, Morgan was arrested by the Los Angeles Police Department under suspicion of having filed a false police report, though details about the filed report have not yet been released.
While Morgan would not be the first business partner that Lee distanced himself from in recent months, Lee's restraining order is noteworthy considering the slew of video messages and photos he's posted to Twitter recently expressing his faith in Morgan. After months of general inactivity, Lee suddenly returned to Twitter earlier this year alleging that all of his other social media accounts had been "hacked" and that Morgan was his "only business partner" with the authority to speak on his behalf. (Note: The specific videos alleging the "hackings" have since been deleted from Lee's Twitter page.)
Though all of Lee's most recent tweets have been written in the first person and the videos feature a seemingly lucid Lee, there has been no way of telling whether Lee was actually speaking for himself.
G/O Media may get a commission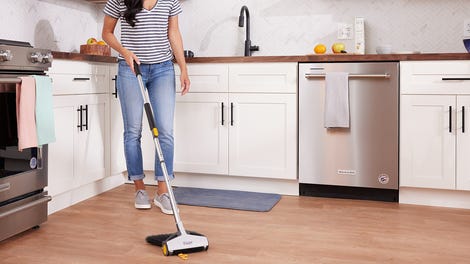 BOGO 50% Off
Flippr - BOGO 50% Off
At the same time, however, Lee's restraining order does gel with a report from earlier this year detailing Lee's accusations that Morgan, along with others, was a person with "bad intentions" toward him and his daughter J.C. In a notarized document dated February 13, Lee claimed that Morgan, J.C.'s attorney Kirk Schenck, and Lee's former manager Jerry Olivarez had "insinuated themselves into relationships with J.C. for an ulterior motive and purpose: to take advantage of Lee and gain control over [Lee's] assets, property and money." Olivarez, it should be noted, was connected to the company selling comic books signed with ink that was infused with blood stolen from Lee.
As strange and upsetting as it is to see Lee becoming even more embroiled in this kind of ugly, messy, public drama, it appears as if he might finally be getting ready to sort this whole mess out—and finally put some distance between himself and anyone who's trying to get their pound of flesh from him.
Update 6/13: this article has been updated to reflect that Lee was temporarily granted his request for a restraining order today. A court date to decide whether the order will be permanent has been set for July 6.
Update 6/14: Because Morgan was acting as Lee's guardian prior to his request for a restraining order, according to a new NY Times report, a judge has appointed attorney Tom Lallas to be Lee's "guardian ad litem,"—a person designated to make decisions in the best interest of someone who's unable to advocate for themselves.
In court documents, Lallas alleged that many of Lee's ongoing health issues with his memory, vision, and hearing made it impossible for him to "resist undue influence" from those bad actors who might attempt to gain access to his finances. Lallas was direct in his statement about his belief that Morgan was attempting to take advantage of Lee:
"Petitioner, along with law enforcement and Adult Protective Services, believes that Mr. Morgan is unduly influencing Mr. Lee and isolating him."
The NY Times also spoke to the Los Angeles Police Department to get more information about Morgan's recent arrest:

In a probable cause arrest warrant and police documents, a Los Angeles police detective said that he, along with another detective and a Los Angeles County Adult Protective Services social worker, went to perform a welfare check on Mr. Lee on May 30.

When they arrived at his home, they told security personnel to refuse entry to anyone who came calling on Mr. Lee during the interview, the documents said. Soon after that, Mr. Morgan arrived and was refused entry, after being told by a security guard that detectives and the social worker were inside.

Mr. Morgan then called 911 and reported that three "unidentified" people had gone into Mr. Lee's home and "locked everyone out," according to a transcript of the 911 call.
The police also told them they "were not conducting an elder abuse investigation related to Mr. Lee."
While he did not speak to the NY Times, Morgan denied the new accusations to TMZ on Wednesday and pointed to statements Lee has made in videos as proof that the two were, in fact, on good terms. This newest turn of events, Morgan said, are the result of Lee's daughter J.C. acting out of spite:
"I have taken great care of Stan Lee for the past many years, and have never had a problem directly with Stan. I have a fantastic relationship with him for the past many years as he has stated countless times on the record and I literally saved his life once.

This is a witchhunt by his daughter and her lawyer against me because she cannot stand the fact Stan likes me so much. I will 100% prove beyond a shadow of a doubt that the allegations against me are false. And I will definitely take legal action against anyone who is making up these lies. The truth will come out."
This story is developing.