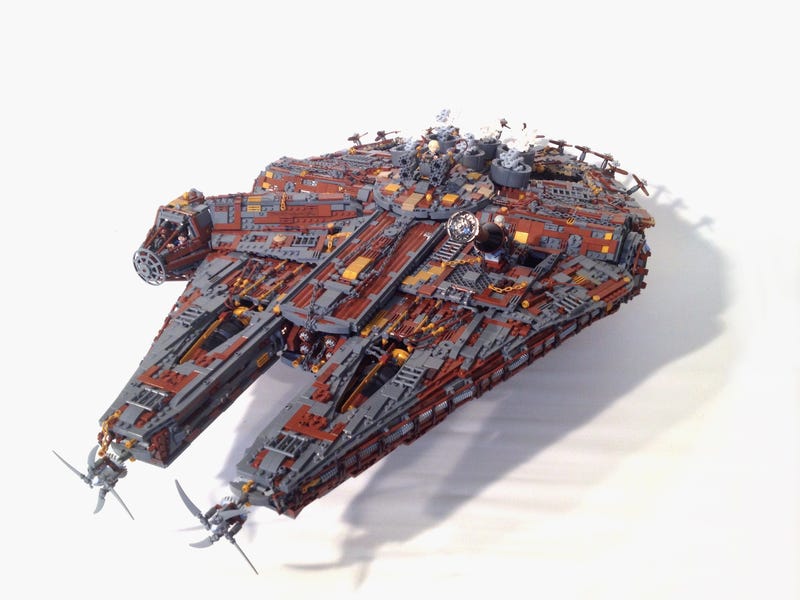 Lego Star Wars Fan site From Bricks to Bothans recently held a contest that tasked users with picking vehicles and starships from the Star Wars universe and re-imagining them as Steampunk Lego creations - and the results were pretty goddamn magnificent.
Like the grand winner of the contest above, the Steampunk Millennium Falcon by Markus1984, the models are all beautifully textured and very detailed, and marry the concepts of Iconic Star Wars imagery and the Steampunk aesthetic really well. There's something about seeing AT-ATs, T-16's and TIE Bombers covered in spokes and gears that's really rather wonderful.
Here's some of the coolest contest entries:
Obi-Wan Kenobi's Jedi Starfighter and Hyperdrive Ring, by Legols
Steampunk TIE Bomber, by Markus1984
The All Terrain Aristocratic Traveler, by Moriartus
Steampunk Skyhopper by Markus1984
Steam Snowspeeder by Sculptron
And you can see plenty more over at From Bricks to Bothans at the link below.
[FBTB.net]
---
You're reading Toybox, io9's new blog for all things pop culture. From merchandise to awesome fan creations, TV recaps and critical commentary on the hot topics of the day, you can find it all here!