io9 reader Chris sent us this photo from the set of The Amazing Spider-Man 2. Among the props being delivered to the set was this Stark Industries motocycle. Intriguing. Update: Apparently it has nothing to do with filming. Sad.
Chris sent this message along with the photo:
I live in Brooklyn and they're shooting Spider-Man 2 a few blocks away. I walked by as they were unloading some costumes and noticed this motorcycle with a Stark Industries logo. Looks as if Marvel might be trying to bring these characters into a shared universe.
Thank you, Chris!
Update: Commenter fortytwooftwelve claims to have the solution to this mystery:
It has nothing to do with Spider-Man. I live in the neighborhood and that motorcycle belongs to a guy who lives around here.
G/O Media may get a commission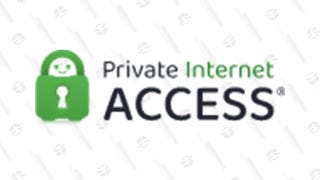 $3 per month
Private Internet Access | 2 Years + 2 Months Subscription
So move along, nothing to see here, just a fan with a nice paint job on the tank of his bike.
fortytwooftwelve adds that the movie is filming just 30 yards away, making this just an odd coincidence.
Metalera adds that this image of what appears to be the same bike was posted online back in September, long before the film went into production. So there we go, it appears that it's just a coincidence and we won't be seeing this bike in the film.