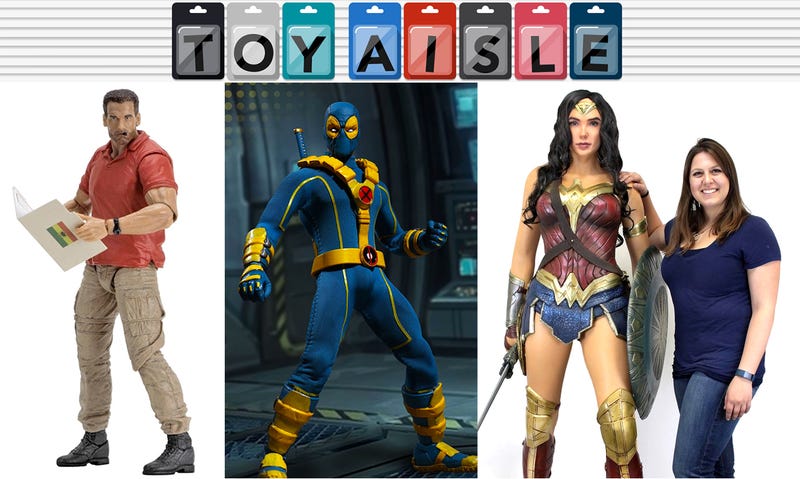 Welcome back to Toy Aisle, io9's weekly roundup of the fanciest toys that will have you even more upset you're not able to make it to the San Diego Comic-Con this year. And if you've ever lamented not having an Arnold Schwarzenegger figure that looks like he just took the day off to visit Home Depot, you'll find…
Over the weekend Popzilla gallery held a tribute art show to the wonderfully weird works of Tim Burton - including these lovely Silhouettes by artist Sam Carter.
When an actor takes on a huge, break-out role, he or she runs a huge risk of getting typecast. This is what leads to things like Leonard Nimoy writing I Am Not Spock. But occasionally, an actor won't just play one iconic, famous character – they'll play two, or three. Here's a list of the genre actors who were either…
This is bloody hilarious. Davinder Brar, Chris Bird (of the website Mighty God King), and Andrew Wheeler have taken Alan Moore and Kevin O'Neill's fictional superteam conceit and applied it to the 1990s.
On July 9, Gallery 1988 in Los Angeles will debut their annual "Crazy 4 Cult" show, which pays homage to oddball cinema classics. Here are some samples from 2009's show, which cheekily reinterpreted films like A Clockwork Orange and Freaks.
If you've ever longed to dress like a character from one of Tim Burton's films — or are simply looking for an extremely expensive Halloween costume — check out this Burton-directed fashion shoot, showcasing the dark, quirky looks for fall.
Click to viewWith the sad news earlier this week that special effects master Stan Winston had died, Hollywood lost one of its master creature-makers. Though Winston's studio did do some digital effects, Winston may have been one of the last great artists of the animatronic. With the help of a huge group of artists,…