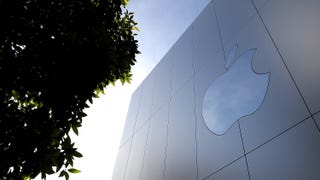 On Wednesday, Apple announced a new privacy website to help users better navigate just how much of their data is collected by the company, but so far, the feature is only available in Europe.
Yesterday was the 28th anniversary of the day that Tim Berners-Lee submitted his proposal for what would become the World Wide Web. In honor of the occasion, he published a letter outlining the biggest areas of its development that are doing him a frighten and warping his original vision.
We've seen boat loads of personal info dumps online in the last year, but none as bizarre as this: A discovery of personal data from millions of Americans who've voted since 2000, found by a researcher and sitting in a sloppily configured database. In other words, it was just hanging out on the web. For unknown…
Ever wonder why ads for a particular pair of socks keep following you around the web? Or why that one person you hardly know keeps showing up in your news feed when your old friends rarely seem to appear?

If you consider your TV a private safe haven, it might be time to think again. A UK blogger has discovered that LG's smart TVs seem to collect personal data even when such functionality is explicitly forbidden by its user.
Let's face it: most of us have no idea how companies are gathering and sharing our personal data. Colossal data brokers are sucking up personal facts about Americans from sources they refuse to disclose. Digital giants like Facebook are teaming up with data brokers in unsettling new ways. Privacy policies for…
Symantec, a security company, has found that third party Facebook apps have accidentally had access to Facebook users' accounts for years. Specifically, they could see your profile, photographs, chat and also have the ability to post messages and mine personal information.
The American Civil Liberties Union is accusing the Michigan State Police of using cellphone extraction devices on people that they pull over. Those devices can snag personal and sensitive data stored on your cell phone without you even knowing. Scary.
We knew that refurbished iPhones have their previous owner's data on it, but how do you protect yourself when Apple won't go through the trouble of wiping phones out before passing them on? By unsyncing everything, then loading it up with music and videos until the phone is full to overwrite the old data that was…