Welcome to WHAT NOW, a morning round-up of the news/fresh horrors that await you today.

On December 21, 2016, Jacqueline Craig, a black woman living in Fort Worth, Texas, called 911 to report that a white, male neighbor was choking her seven-year-old son, allegedly in retaliation for the child littering on his lawn.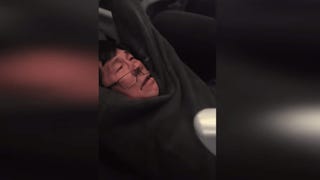 Yesterday, the world watched in horror as a 69-year-old man was dragged off a United flight in Chicago. The CEO of United Airlines, Oscar Munoz, said that he was sorry "for having to re-accommodate these customers." And if you thought Munoz's "apology" was tone deaf, wait until you hear the CEO's latest statement.
It's difficult to watch the footage of an out-of-control police officer losing his shit while breaking up a pool party of adolescents in McKinney, Texas. It's impossible to forget the moment he kneels on top of a young girl in a swimsuit while she cries for help. Artist @markusprimelives responded by flipping the…
Presidential candidate Hillary Clinton called for body cameras for all police in a speech about law enforcement reform at Columbia University earlier this morning.
Today the LA Police Department announced that it had purchased 3,130 new Tasers that activate a body camera when they're being used. The camera is activated after the officer turns off the safety on the Taser. The "non-lethal" weapon communicates with the officer's body camera via bluetooth.