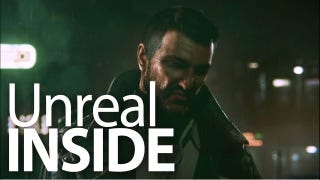 The light-spraying, shadow-bending dreamscapes carved out of our noir nightmares made possible by the latest version of the Unreal Engine are the reason why we're always looking for what's next in gaming.
Then dubbed Project Sword, Epic Games' Infinity Blade had as grand an unveiling as any iOS game could ever hope for—an introduction from Steve Jobs himself. It's finally available, and, in short, it was definitely worth the hype.
Remember Epic Citadel and the "Project Sword" combat demo shown by Epic Games? That game's official name is Infinity Blade. Its unofficial name is Fucking Hell Gimme This Game On My iPad Now Now Now. NOW, goddamnit. Here's the new trailer.
Estimates of how much of BP's oil is gushing into the gulf each day range from 25,000 to 40,000 barrels' worth a day. Here's what the low end of that looks like stacked to the heavens.
Unreal Engine 3? The graphics engine that powers many, many games (Gears of War, Mass Effect, Arkham Asylum) on consoles today? Ported on to Palm's webOS? Neat, but not as neat as you'd think.
We've got an exclusive clip of the voice talent for Alex Pardee's Chadam recording their parts. Jeffrey Combs, Katey Sagal, and Carl Weathers all lend their vocal stylings to bring the eerie world to life.