Encrypted messaging app Telegram has already raised such a mind-boggling amount of cash from private investors that it's scrapping its plans to carry out a broader initial coin offering available to the public, per the Wall Street Journal.

According to the report, having already raised $1.7 billion from a prior ICO round involving "fewer than 200 private investors" accredited at high incomes or with a net worth of $1 million or more there's no longer any need to seek public investment in a planned blockchain project:
Telegram says it is using the money it has raised for the project, called Telegram Open Network, to build out its technology and further redevelop and maintain its main messenger service, which has about 200 million users globally.

The network, which will be built using "blockchain" ledger technology, "can become a Visa/Mastercard alternative for a new decentralized economy," the company noted in a 23-page description of its plans.
An initial coin offering is a form of only loosely regulated investment vehicle in which investors receive a form of cryptocurrency instead of traditional shares. Over the past few years, ICOs have boomed to the tune of billions of dollars, but the market has cooled somewhat now that scams have run rampant, the Securities and Exchange Commission is starting to pay attention and prior ICOs have mostly busted.
The $1.7 billion ICO round is thought to be the world's largest. Telegram has likely raised enough money already, the Journal wrote, though a person "familiar with the company's thinking" said the company may have been spooked by a harsher regulatory environment that could generate problems if it proceeded with a public ICO down the line. Its blockchain project is intended to make cryptocurrency more accessible to the public, namely by offering a coin called a "gram" that would be an e-payments option on the Telegram platform—which as of early 2016 allegedly had at least 100 million users.
G/O Media may get a commission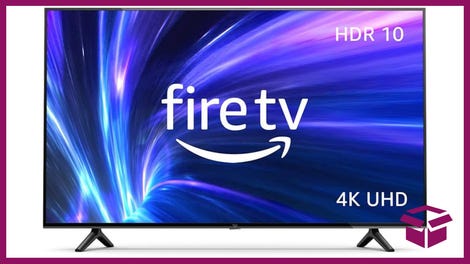 42% Off
Amazon Fire TV 50" 4K Smart TV
Telegram is based out of the UK, but its co-founder Pavel Durov is the Russian entrepreneur who founded social network VK. Just a few weeks ago, the Russian government tried and mostly failed to crush the app within its borders with an IP-blocking rampage after Telegram refused to turn over its encryption keys. (Telegram says it can't comply, because the keys are generated locally on client devices.) According to the Moscow Times, the ban has mostly succeeded in disrupting internet services for numerous other businesses, while Telegram's users were barely disrupted thanks to the company's workaround plan to redirect traffic through a network of cloud services.