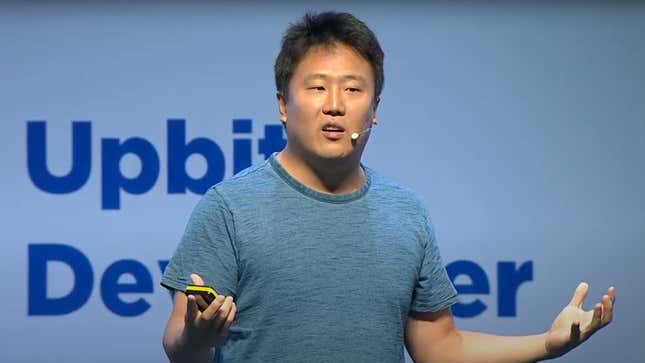 The crypto avalanche caused by the collapse of the Terra (not-so-stable) stablecoin last year has yet to recede. The fallout has been so rocky that even former execs at the company are now ensnared in prosecutors' grasp. On Tuesday, South Korean prosecutors announced they had indicted nine former Terra staff along with co-founder Daniel Shin for their alleged roll in the failed crypto project.
How Ewan McGregor Helped Bring Back Obi Wan
According to a release from the Seoul Southern District Prosecutors' Office, Shin and the other individuals who worked at Terraform Labs are being brought up on multiple charges, including violating the capital markets law.
As Bloomberg reported, Shin's lawyers have previously argued that the co-founder had no involvement in Terra after he left the company in 2020. The lawyers said Shin stayed in South Korea to aid in fact-finding for the investigation, though former staff have previously faced flight bans. However, the prosecutors' report alleged that despite all the promises execs made about the Terra blockchain's algorithm-based crypto operation, the entire operation was infeasible from the very beginning, and that staff knew it.
Terra was stablecoin pegged to the price of the U.S. dollar. Rather than being backed by physical assets, Terraform Labs claimed that Terra was instead algorithmically stabilized thanks to its sister crypto token called Luna. The prosecutors further alleged that Terraform Labs led a fraudulent marketing campaign to deceive investors around the world about their infeasible payments system, leading to Terraform Labs members raking in 462.9 billion won ($345.5 million in today's money) in profit. When the Terra/Luna ecosystem collapsed, investors lost a total of nearly $60 billion when the crypto tokens essentially became worthless.
The Terra staff now join their former boss in facing criminal charges for their time at Terraform Labs. Do Kwon, Terra co-founder and former CEO of the company that imploded the crypto market in spring last year, already faces extradition to both the U.S. and South Korea after he was arrested in Montenegro last month.
In July last year, Korean police raided Shin's residence, though Kwon claimed Shin had already stepped away from the company they co-founded. Last December, a South Korean judge dismissed an arrest warrant for Shin, citing he was not at risk of destroying evidence in the Terra case, or of fleeing to parts unknown as his erstwhile partner Kwon had. Prosecutors said they froze $184.7 million (246.8 billion won) in the indicted individuals' assets. The Terra staff are being prosecuted without detention. 
With these impending court battles for the ex-staff of Terra on the horizon, 2023 may be the year of the crypto comeuppance. You have ex-CEO of FTX Sam Bankman-Fried heading for trial this November, and now Kwon and his former associates are also looking down the barrel of potential jail time.