A 41-year-old man from California was arrested on Tuesday on charges of attempted murder and child endangerment after police concluded that he had intentionally driven a Tesla with his family inside over a 250-foot cliff. Although the car was left mangled, all four people in it—the driver, his wife, and their two young children—survived.
California authorities received a report Monday about the crash, which occurred on Highway 1 in an area called "Devil's Slide," known as being hard to drive through. Upon arriving at the scene, they found that Dharmesh Patel, his wife, their 9-year-old son, and their 4-year-old daughter were not only alive, but conscious.
After reviewing the evidence collected, the California State Highway Patrol said on Tuesday that there was "probable cause to believe this incident was an intentional act," according to CNN.
Brian Pottenger, a battalion chief with the Coastside Fire Protection District, told news outlets that the damage to the Tesla indicated that it hit the ground and then flipped several times before landing upright on its wheels. In an interview with the New York Times, Pottenger underscored how noteworthy it was that the story ended the way it did.

G/O Media may get a commission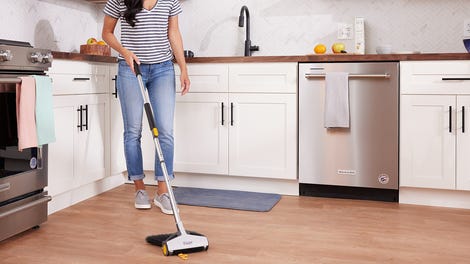 BOGO 50% Off
Flippr - BOGO 50% Off
"It is very unusual for anyone to survive an accident of this magnitude in this area," Pottenger told the outlet.
Firefighters rappelled down the cliff to the car to rescue the two children while California Highway Patrol used a helicopter to extricate the two adults. The rescue of the adults can be seen in a dramatic and jaw-dropping video highway patrol posted on Facebook.
Due to conflicting media reports, the extent of the family's injuries is currently not clear.
Given Tesla's dangerous track record of accidents involving its self-driving modes, some questioned whether the car itself was to blame for the horrifying incident. However, the California Highway Patrol said the vehicle didn't appear to be the culprit.
"There has been no determination as to what driving mode the Tesla was in; however, that does not appear to be a contributing factor in this incident," the highway patrol said, as reported by CNN.