It was only a few months ago that Tesla signed Elon Musk to stick around as CEO for another ten years. Since then, the electric vehicle company has been going through some tough times and when shareholders hold their annual meeting in June, they're set to vote on a proposal to remove Musk from his role as chairman.

Electrek reports:
An owner of 12 Tesla shares named Mr. Jing Zhao from Concord, CA put the proposal together. He is a well-known shareholder activist who has previously pushed other proposals at companies, like Apple and IBM.

He made the argument that combining the role of chairman and CEO might have been beneficial at an early stage at Tesla, but not now that the company is maturing. He specifically brought up Musk's involvement with SolarCity and SpaceX as examples why he can't be considered as an independent chairman.

The shareholder added in his proposal:

"An independent chairman of the board of directors is the prevailing practice in the international market, such as in the United Kingdom. In the United States too, many big companies already have or began to have an independent Board Chairman. Tesla should not be exception."
The proposal was accompanied by a statement from Tesla's board that disagreed with the idea that an independent chairman is needed. The board argued that "the Lead Independent Director protects the Company against any potential governance issues arising from a non-independent director serving as Chairman." It also credited Musk's "day-to-day exposure to the Company's business," as the secret to its success.
It seems unlikely that this vote will result in Musk being replaced, and no one's saying he should no longer be CEO. In fact, his contract even gave him the option of becoming chief product officer and executive chairman, he would oversee whoever would be chosen as the new CEO. Financially, the agreement is a great deal for Tesla because Musk has to hit some pretty ambitious targets in the coming years.
G/O Media may get a commission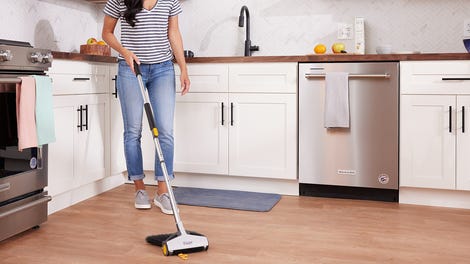 BOGO 50% Off
Flippr - BOGO 50% Off
Hitting targets has not been Musk's strong suit lately. Tesla's biggest issue at the moment is that it failed to hit its goal of producing 2,500 Model 3s per week in the first quarter of 2018. Musk went into damage control mode, vowed to start sleeping on the factory floor, and announced production would go 24/7 with the next goal being 6,000 Model 3s rolling off the assembly line every week by June.
Still, reports that investors are losing patience continue to come in. In the last month, Tesla's stock price has nosedived from $304 per share to $250. It's currently sitting around $286 at the moment. One analyst recently predicted that Tesla's stock will drop down to $84 a share by 2019 due to the intense competition it faces.
On Thursday, Musk surprised some investors when he said that Tesla won't take on any new capital this year. The decision comes at a time when Tesla's credit rating is in the trash, and the company continues plowing through cash. Bringing in more investment would have alarmed shareholders as well, but with major projects like a semi-truck and an SUV in the pipeline, a lack of capital could also mean missing future goals.
Again, Musk being removed as chairman seems unlikely, but if Musk fails to hit his goal for June, some might see it as a way to signal that fresh blood will get things on track.
[Electrek]