South African sprinter Caster Semenya created a stir a few years back on account of her "intersexed" characteristics — prompting some to demand that sporting authorities screen for these sorts of biological anomalies in the name of fairness. But a Stanford University School of Medicine bioethicist and her colleagues now say that it's unacceptable to ban some female athletes for insufficient femininity.
The root of the issue stems from the fact that women naturally produce testosterone at different levels. Testosterone is probably the most significant factor when it comes to athletic performance, as it's the hormone that helps build muscle. Clearly, women that produce lots of testosterone tend to do better athletically, but traditionally not in such a way that it's a problem.
That was until Caster Semenya burst onto the scene back in 2009 when she won gold in the women's 800 meters at the 2009 World Championships. Following her victory it was announced that she had been subject to so-called "gender testing" and was forced to withdraw from further competition. She was later reinstated by the IAAF a year later, and has since returned to the sport.
Semenya had failed her gender test on account of her intersexed characteristics. Specifically, she has a rare condition in which she has no ovaries, but rather internal testes which are producing large amounts of testosterone. This has led some observers and her fellow competitors to declare that she has an unfair advantage, including one comment that, "These kinds of people should not run with us... For me, she is not a woman. She is a man".
G/O Media may get a commission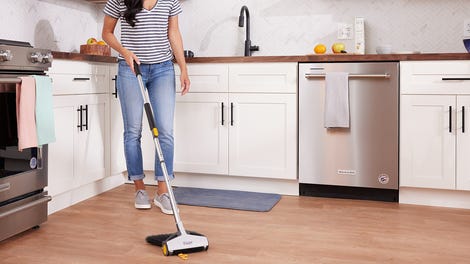 BOGO 50% Off
Flippr - BOGO 50% Off
As a result of the incident, the IAAF created a new policy which states that female athletes with unusually high testosterone levels, a condition known as hyperandrogenism, will be banned from competition unless they undergo surgery or take drugs to lower their levels. The IAAF justified their policy by claiming, "The new regulations rest on the assumption that androgenic hormones (such as testosterone and dihydrotestosterone) are the primary components of biologic athletic advantage." The IAAF plans on implementing this policy as early as the upcoming London Olympics.
But now, bioethicist Katrina Karkazis and her colleagues have stepped up to say that the policy is flawed on many levels and should be abandoned immediately. The critique was published today in The American Journal of Bioethics.
Karkazis and her team contend that the policy is a violation of an athlete's privacy and that despite the IAAF's assurances to the contrary such information could never be kept secret.
They argue that testing for testosterone levels alone is inadequate and completely simplistic — that the IAAF is testing to make sure a female athlete is not "too masculine." Rebecca Jordan-Young, a member of the panel and co-author of the report, has said, "Individuals have dramatically different responses to the same amounts of testosterone, and it is just one element in a complex neuroendrocrine feedback system." Moreover, it's not known what typical testosterone levels even are for elite female athletes.
The Stanford bioethicist also argues that athletic performance cannot be simply boiled down to testosterone levels, citing that performance is much more complicated than that. Moreover, they argue that other athletes have different genetic endowments, including several runners and cyclists who have rare mitochondrial variations that give them extraordinary aerobic capacity, or basketball players who have acromegaly, a hormonal condition that results in exceptionally large hands and feet. These athletes aren't banned from competition, they argue, and neither should women with elevated levels of testosterone.
Lastly, aside from the prejudicial and potentially sexist nature of the IAAF's policy, the Karkazis warns that the coerced surgery for these athletes is both extreme and potentially dangerous. "If the athlete does not pass, she is banned from competition until she lowers her testosterone levels," they write, noting that the treatment options would include pharmaceutical intervention or a gonadectomy - both of which carry serious potential side effects.
In terms of next steps, Karkazis simply recommends that all "gender policing" by international sporting authorities be rejected.
Sources: Eurkealert | CNN | BBC. Top image via UOL. Inset image via Mail Online.