Every year, New York's Toy Fair offers the biggest, most astounding display of upcoming collectibles and toys you will soon be lusting after. Today, we hit the floors of Javits Center in New York City and perused the panoply of playthings on display. Here's the very best of what we saw. These are the 40 toys that will tantalize you with awesomeness, weirdness, or both in 2013.
Click any image to enlarge.
Mattel finally revealed its massive, 2-foot-tall+ Castle Grayskull for its Masters of the Universe Classics line. If you missed it, you can pre-order it here for $275.
G/O Media may get a commission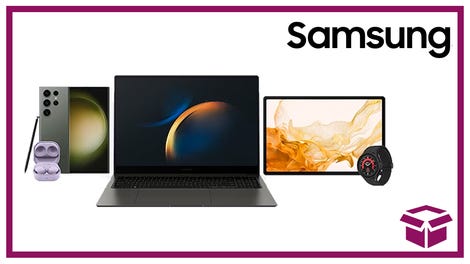 24 hour deals
Discover Samsung - Daily Deal
We showed you the amazing Penguin and Riddler from the other day, but here's the rest, including Adam West as Batman, Burt Ward as Robin, and a figure of Batman in his Bat-trunks.
Mezco's returning to Mars Attacks with a wide variety of 3-3/4-inch action figures. This makes them the perfect size to annihilate your Star Wars and G.I. Joe figures.
In case you were wondering, yes, Mezco's Axe Cop line (shown previously here) was one of the best things at Toy Fair. TYRANNOSAURS REX WITH MACHINE GUN ARMS WEARING SUNGLASSES.
If 6-inches just isn't enough for you, NECA has you covered with a shocking accurate 1:4-scale Adam West as Batman as well as a 1:4-scale Michael Keaton as Batman. Think of the stop-motion fan fic you can film!
The Four Horsemans' newest classic toy revivials? The Power Lords, which were originally designed by artist Wayne Barlowe, of Barlowe's Book of Extraterrestrials fame. These look better than the 1983 toys, we assure you.
Hasbro will release "Ultimate G.I. Joe" figures in their classic styles were great, but for our money the greatest figure was of the Retaliation movie's Blind Master, played by The RZA. Hasbro, we need a Wu-Tang G.I. Joe line stat.
Check out this giant Star Wars music box featuring scene from various movies. Tauntauns make beautiful music!
NECA's Xenomorph toy set featuring one "GAME OVER MAN" look at Pvt. Hudson.


Funko makes misfit toys.


The Infinity Gauntlet Bottle Opener from Diamond Select Toys.


Mr. Fusion from Back to the Future. This is just an early version, but it's rumored to have sounds and potentially steam! From Diamond Select Toys.
Pin-Up Supers from DC Collectibles.
A gorgeous Platinum figure from DC Collectibles.


See Through Enterprise via Diamond Select Toys.


The Walking Dead Risk Board game via Diamond Comic Distributors and Alliance Game Distributors.


Pirate Ship Kite! Via High Quality Design.


Spider-Ham, Spider-Toast and Tiny Agent Coulson from Hasbro's Ultimate Spider-Man Fighter Pods Line.


These My Little Pony: Friendship is Magic wigs are so freaking brilliant. Fingers crossed this sparks a big cosplay line! Via Hasbro.


Jon Snow and his dire wolf Ghost are both sad wolf pups from Dark Horse.


Classic Marvel X-Men.


NOT MANURE! Possibly the most inventive Back to the Future figurine we've ever seen, and we've seen a lot. From Factory.


Be Bond with a Moonraker laser gun and breathers from Factory (breathers do not actually work, we asked).


The official "To Serve Man" Journal from Bif Bang Pow.


Dig out your own dinosaur bones out of this little clay rock with water and the provided tools, then put the puzzle together. Marvelous! From GeoWorld.


Pam's HR Aid from Archer, courtesy of Factory.


Every monster lover should have a statue of Forrest J. Ackerman from Dark Horse.


Aardman Batman set from DC Collectibles.


Plush baby 11th Doctor! Via Underground Toys.


The movie might have been bunk, but the Prometheus action figure line is gorgeous. The David action figure has interchangeable heads.


Especially the deformed face fella. Prometheus toys from NECA.


A simple cardboard castle. You can design your own King's Landing, or leave it blank and rule over your monochrome kingdom. Via High Quality Design.


Behold Metroplex, the WORLD'S TALLEST TRANSFORMER from Hasbro.
Universal Monster's latest classic beast, it's THE MOLE PEOPLE!
Mezco's latest Breaking Bad toy line, what adorable little meth makers!
Pandora is not messing around and will come inside that skull from CD Collectibles.
Sket Rebo created by TOSY can draw up to 200 various illustrations, they are simply stunning. And in the future (when the Sket is released later this year in 2013) the little bot will have a camera on its noggin so it can draw anything in front of it. Image and discovery via Mashable.
[Photos via 16bit.com, ToyNewsI, Idle Hands, Cool Toy Review.