Last night, SpaceX kicked off its brand new cargo-hauling contract with NASA by launching a supply-laden Dragon capsule on a trip to the International Space Station; and while all signs indicate that Dragon is doing fine, video footage reveals that the Falcon 9 rocket used to lift the capsule had some... technical difficulties during launch. Fast forward to 1:27 in the video up top to witness the engine "anomaly" for yourself complete with flying debris.
According to a statement released minutes ago by SpaceX:
Approximately one minute and 19 seconds into last night's launch, the Falcon 9 rocket detected an anomaly on one first stage engine. Initial data suggests that one of the rocket's nine Merlin engines, Engine 1, lost pressure suddenly and an engine shutdown command was issued. We know the engine did not explode, because we continued to receive data from it. Panels designed to relieve pressure within the engine bay were ejected to protect the stage and other engines. Our review of flight data indicates that neither the rocket stage nor any of the other eight engines were negatively affected by this event.

As designed, the flight computer then recomputed a new ascent profile in real time to ensure Dragon's entry into orbit for subsequent rendezvous and berthing with the ISS. This was achieved, and there was no effect on Dragon or the cargo resupply mission.
In other words, the rocket did exactly what it was supposed to do (kind of), namely: deal with its pesky engine situation (i.e. one of the more explosive-looking non-explosions we've ever seen) and carry out the mission of lifting Dragon safely into orbit. According to SpaceX, "no other rocket currently flying has this ability."
Impressive? Sure. Still, SpaceX would obviously prefer not to rely on the rocket's backup systems in the future:
We will continue to review all flight data in order to understand the cause of the anomaly, and will devote the resources necessary to identify the problem and apply those lessons to future flights. We will provide additional information as it becomes available.
G/O Media may get a commission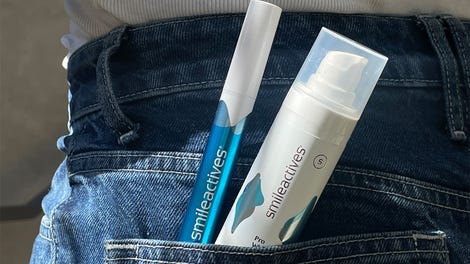 58% off
Whitening Powerhouse Pen & Gel Duo
[SpaceX]