The Philips Hue lighting system is pretty darn awesome save for one minor detail: its finicky and feature-poor stock control app. Third-party, souped-up control apps, can fix that though. Here are the ones you need to really kick your home lighting into high gear.
---
For People That Just Want It to Work Right Now
The flick of a switch is a thing of beauty, and one of the best features of old-fashioned lights. Used to be, you get home from a soul-crushing day at the office, you just had to flick the switch and hey, wow, light. One downside of Hue is that you can be left fiddling with your phone in a dark apartment until you unlock it, boot the app, have it connect to the bridge, then and only then, turn on the lights. But with these ultra-fast aftermarket apps, your Hue lights respond in a flash.
Quick Hue for iOS ($1, iOS)
Quick Hue streamlines your light management through a more intuitive interface than what you'd find on the stock app. Quick Hue allows users to group their various lights and control them with a single touch: one tap to turn them on or off, a swipe to the right to increase their brightness, and a swipe to the left to change their color. The app icon badge will even notify you of how many lights are currently on.
G/O Media may get a commission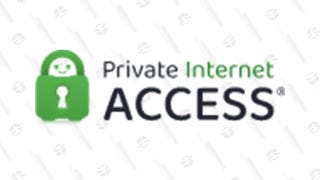 $3 per month
Private Internet Access | 2 Years + 2 Months Subscription
iConnect Hue ($2, iOS)
The iConnect Hue from Crossfire Designs doesn't even need to come out of your pocket to turn on the lights when you get home. As soon as your mobile device connects to your home Wi-Fi network, this feature-laden app will automatically boot up the Hue lights throughout your home. You can also dictate that it do this only at certain times of the day or only when the sun has already set. What's more, iConnect Hue also features a sleep timer and alarm function that will slowly raise and lower your lights as you nod off or wake up.
Speedy Hue ($1, Android)
If you just have a few rooms with Hue lights or you tend to use a few sets far more frequently than the others, check out Speedy Hue for Android. This app's user-programmable widget gives you instant access to a specific set of Hue lights directly from the home screen. Speedy Hue also offers scheduling functions, and even the ability to write to NFC tags—assuming your phone has an NFC chip—so you can turn the lights on and off, even without your phone.
---
For Home Lighting Power Users
Half the fun of having the Hue is exploring the nearly infinite combinations of lights and colors you can create; however, the native Philips app's clunky UI really hamstrings your ability to run wild with lighting designs. These feature-filled aftermarket apps do everything the stock app does, but better.
Switches for Hue ($3, iOS)
The stock Hue controller is by all accounts one huge hot mess. Switches for Hue, however, reorganizes your lighting controls into a sleek and seamless UI far closer to the Apple aesthetic than what Philips came up with. Lights can be grouped, and all commands are input using simple swipes and taps. You can also save your favorite lighting presets to your home screen and turn on the lights without booting the app.
Goldee For Philips Hue (Free, iOS)
The Hue system is capable of recreating virtually any color of the rainbow (save for greys, blacks, and browns) but manually designing complementary color patterns using the stock control app is both time-consuming and labor intensive. And what you get is just a simple, static pattern. Weak sauce. Goldee, however, brings new dimensions to your home's lighting by allowing for dynamic lighting scenes that constantly, subtly change over time.
LampShade.io for Philips Hue (Free, Android)
For users that want to absolute control over their lighting system, LampShade.io is a solid freemium choice. With the ability to assign specific color palates to individual bulbs within the user-defined groups, Lampshade allows you to micromanage what every bulb is doing at all times as well as design complex custom lighting animations. Its free form is capable enough, but to really unlock the apps potential, you'll need to shell out for the alarms, widgets, NFC tag, and Tasker/Locale/Llama support through an in-app purchase.
Hue Pro is exactly what the stock Hue app should have been. In addition to every feature available in the native controller, Hue Pro also offers scheduling options, an auto-on feature called Wi-Fi Detection that will automatically turn on your lights when you arrive home, and even emulates the native app's remote access function by forwarding port 80 on your router to the bridge.
---
For Party Animals
What's the point of having millions of colors at your finger tips if you can't use them to get down with your bad self? While the native app flat-out lacks the ability to set your Hue lighting to music, these bass-friendly apps will turn your living room into a discotheque.
Ambify ($3, iOS)
Ambify bills itself as a "Hue-enabled jukebox," combining your Hue lights with any iTunes playlist to turn any room into an impromptu dance hall. Just boot the app, select the bulbs you want to include (so the entire house doesn't light up with pulsating lights), and choose a playlist. Ambify then applies a number analytic visualization algorithm to your tunes and sets the lights to the beat in real-time.
While Ambify aims to streamline the syncing process, Hue Disco takes the opposite route, granting users an incredibly granular control scheme. Everything from tempo and color transition speed to color and brightness limits can be manipulated through the app. Users can also set the system to cycle through a preset color set theme using the Mood function. It even has a fast strobe function—no other Hue app to offers that.
---