Indoor and outdoor exercise routines require different types of gear, including your headphones. Editors from the Wirecutter listened, ran with, soaked, kicked, tugged, stomped on, and listened again to more than 80 pairs of headphones to find the best cans for every type of exercise, with the JLab Epic Bluetooth Earbuds being the best-sounding for indoor workouts.
This post was done in partnership with Wirecutter, a buyer's guide to the best technology. This is a condensed version of their Wireless and Wired exercise headphone reviews.
Exercise headphones are for people who want to run, hike, bike, or hit the gym while listening to music, podcasts, or other media. These headphones should be able to withstand a variety of stressors like sweat, rain, strain from dropping media players, and abuse from being thrown in a bag with other potentially dirty and damp equipment. But certain headphones are better suited for certain types of activities. Somebody who logs a lot of hours in the gym might want the best possible sound quality, but a runner might be willing to give up a little oomph for better situational awareness—you don't want to get flattened by a distracted driver. Either way, if you can afford them, wireless headphones will give you greater freedom of movement compared with tangle-prone corded ones (but if you're on a budget, we have a pick for you, too).
After running with each pair, we took each earpiece and tugged sharply many times to simulate snagging and pulling off of the head, then put the headphones in their included cases or bags and into a gym bag with a small towel and a 20-ounce glass sport water bottle, and then shook, kicked, sat on, mashed, and smooshed the bag vigorously to simulate being tossed in and out of a car and being plopped onto the gym floor. To simulate performance under sweaty conditions, each pair of headphones was sprayed using a water-filled utility misting bottle and then plugged in to see how it worked, taking care to really spray the in-line remotes and pressing buttons to change tracks and volume while the remotes were still wet. We even showered with our main pick.
G/O Media may get a commission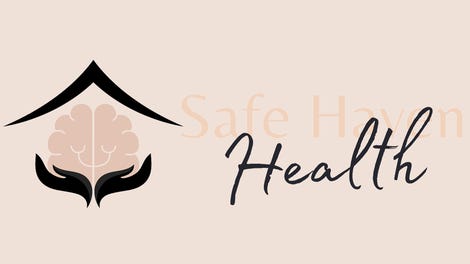 Addiction counseling
Safe Haven Health
For gym rats: The best-sounding ones for your indoor workouts
JLab Epic Bluetooth Earbuds
If you spend your time at the gym—and don't need to be aware of environmental hazards while working out—you should opt for sealed in-ear headphones. Sealed in-ears have the best sound quality and block out distractions (and they're stable and sturdy, too). We recommend the JLab Epic Bluetooth Earbuds because they were comfortable for nearly all of our reviewers, with a lightweight, effortless feel while worn out on a run or doing burpees, and they have sound quality that everyone enjoyed too.
The buds go in your ear canals with the cables pointing upward and then hooking back over your ears for a snug fit; the wire-reinforced cable is narrow enough that a pair of Epic BT can be worn with glasses or sunglasses without discomfort. Testers appreciated that these earphones were more intuitive to control than other models, with a three-button remote that sits behind your right ear and provides easy access to volume and playback controls. Our testers could make adjustments to their music on feeling alone, without breaking their stride.
Like many fitness-oriented headphones, the Epic BT are on the bass-heavy side. However, they are pleasantly warm; rock, hip-hop, and electronic music sound really great. The mids are full without being muddy, and the highs are clear, not piercing or sibilant. Podcasts come through clearly with no comprehension issues as well. But compared with higher-end headphones, the Epic earbuds can leave vocals in songs sounding a little thin, and bass can slightly overpower hi-hat or string instrument sounds. Ultimately, these are small flaws given the $100 price, especially when you consider the features, and very minor when compared with many of the other sport headphones we tested.
Battery life on the Epic earbuds is a claimed 10 hours, although they did even better during our tests (playing music at 75 percent volume and taking two 15-minute phone calls), lasting 11 hours, 38 minutes until they ran out of juice—great news for most users, since a weekly charge should get you through a week of workouts. If you're worried about durability, we put the Epic BT buds through an extra round of water-resistance testing, showering with them and repeatedly dunking, soaking, and drowning the remote until we finally got them to fail. We found that in an earlier model of the Epic, if you leave the rubber door (meant to seal off the USB charging port when not in use) open, give it a serious soaking, and not let dry quickly enough (say, let it sit all week in a moist gym bag) it might refuse to power up. JLab has told us that it has redesigned the door in question, and in our experience the company's customer service department has been very responsive to anyone who has had problems.
We have much more information about the JLab Epic Bluetooth Earbuds in our full guide.
For sensitive ears: A hookless option
Jaybird X2
We like the JLab hook design as an elegant solution for keeping earphones securely in place while running, but not everyone enjoys the sensation of having wires over their ears. If that's you, then look into the Jaybird X2 headphones, which use an in-ear wing for stabilization. They sound great, too—second only to the JLab earphones.
The biggest advantage the X2 have over JLab's offering is a lifetime warranty against sweat damage. But both models are already water-resistant, and the Jaybird X2 typically cost about 40 percent more, so if sweat and cables running over your ears aren't an issue, it's better to save your money.

We have much more information about the Jaybird X2 headphones in our full guide.
If you do most of your exercising in areas where you need to hear what's going on around you for safety reasons, such as running on city streets, you should get unsealed headphones. These let in the sounds of your environment, like approaching cars or barking dogs. Yet going unsealed means sacrificing some sound quality, especially bass response. If that's a trade-off you're willing to make, the Plantronics BackBeat Fit Bluetooth are your best option. Their sound and build quality so far exceeded the few other unsealed wireless headphones available that it wasn't even close, and they include a neoprene case that doubles as an armband for your smartphone, all for a retail price of around $100.
The sound quality is actually decent compared with sealed in-ears, and flat-out impressive compared with other in-ears. You do lose some of the bass, but the mids and highs are clear and balanced, and don't pierce or sizzle. In practice, this means you'll be able to hear vocals, piano, brass, and guitars just fine, but you'll get just the overtones of a hip-hop bassline.
And the BackBeat Fit, well, fit. They are comfortable, stable, and easy to pop on your head and go. The rubber cable that runs behind your neck can occasionally rub against your shirt if you turn your head, but we didn't feel as though the BackBeat Fit were going to fall out as a result. The big play/pause button and call answer button are easy to find and use while in motion, though the small volume and battery level nubbins are a little trickier to find.
We have much more information about the Plantronics BackBeat Fit headphones in our full guide.
For the budget-conscious: A great wired option
Sony MDR-AS800AP
We think wireless earbuds are the way to go for exercising because a cord can interfere while you're working out and will make annoying noises when it rubs against your clothes. If you don't mind—or even prefer—a cord, the Sony MDR-AS800AP headphones are a fantastic choice for about half the cost of our wireless picks. These made it into all of our testers' top three picks for wired and sealed headphones because they sound great, feel comfortable, and have a ribbed cord that reduces rubbing noises.
All of our testers really liked the Sony's slightly bass-heavy sound and comfortable fit. They come with four sets of tips and three sets of stabilizing wings, all in varying sizes so you can dial in a custom fit that will stay secure while running or working out—which couldn't be said of the Koss Fitbuds. But it's the quality of the material that sets the Sony headset apart from its competitors. The silicone used in these tips and wings hits that perfect zone between flexible and firm and has a velvety textured feel compared with the stiff, rubbery feeling found on most other silicone tips and wings we tried. For example, the wings included with the Audio-Technica ATH-Sport series felt like they were prying-open our ear canals.
In terms of sound, the bass from the AS800AP is somewhat forward but retains the pitch of low notes and doesn't boom or woof when hip-hop or electronic music is played. The mids are warm and rich, giving the Sony headphones a more mellow sound on rhythm guitars and electric bass than some of the other wired options we tested. There is a slight boost somewhere in the very high frequencies (around 10 kHz) that adds an icy edge to some string sounds and syllables of words on vocals, but they have commendable balance overall.
If you want an unsealed option, something for a specific activity, or an even cheaper option, check out our full review of wired exercise headphones.
These picks may have been updated. To see current recommendations, please see Wirecutter's full Wireless and Wired exercise headphone reviews.