Staying fit is important. Even if it seems enjoyable to lie on the couch devouring hours of HBO Go on your iPad, the truth is, when you're exercising, you're happier—there are plenty of scientific studies to back it up.
The good news: Gadgets can fit in with your gym routine. With the right apps, they can even make it better. We tested out dozens of fitness apps, which can help you train for a marathon, stick to a diet, or do a downward-facing dog pose with the precision of a yogi. If you're serious about getting into shape, here's what you should download first.
Welcome to Fitmodo, Gizmodo's gym for your brain and backbone. Don't suffer through life as a sniveling, sickly weakling—brace up, man, get the blood pumping! Check back on Wednesdays for the latest in fitness science, workout gear, exercise techniques, and enough vim and vigor to whip you into shape.
It must be said that picking a best fitness app is a bit like comparing toasters to badgers. Different apps, created for different purposes, achieve totally different goals. So we're starting the list with a handful of honorable mentions—apps that were very specific, but great for the purpose they serve. After that, we have just the best all around choices—the all time top five desert island fitness apps.
Honorable Mentions
If you diet: "Lose It!"
G/O Media may get a commission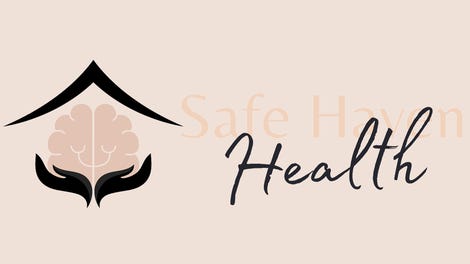 Addiction counseling
Safe Haven Health
Shedding pounds is hard work, but it's easier when you have a plan and a coach. "Lose It!" helps in both of those departments, crunching the numbers on calorie consumption and tracking how much exercise you're doing. Keep a log of what you're eating, how you're working out, so you can stay on track for your goal weight. Free for Android and iOS.
If you stay loose: "Pocket Yoga"
When you start doing yoga, even downward dog is difficult. It requires strength, breathing, focus—and practice. When you can't get to the studio for a class, you can maintain your practice from home with an app that takes you through a full session. Choose from different styles, levels of difficulties, and durations. $3 for Android and iOS.
If you pace your pulse: "Instant Heart Rate" and "Cardiio"
Knowing your heart rate can help you keep in the right zone for fat-burning cardio, and tracking your resting heart rate is a good metric to chart your progress and overall health. Not everybody can afford a fancy heart rate monitor, but it turns out your smartphone has one built in: the camera. Every time your heart beats, there's a subtle change in your skin color, and your phone's camera is sensitive enough to detect it. It's surprisingly accurate! Instant Heart Rate is free for Android; for iOS, Cardiio costs $5.
The Top Five
5th Place: "Workout Trainer"
For some instruction and motivation, Skimble's "Workout Trainer" is rather handy. It has hundreds of workouts to choose from, and you can filter them by how much time you have, what equipment you have access to, what muscle groups you want to work, and your desired intensity level. Photos of each exercise and digitized voices (which are horrible and grating) coach you through the routines.
If you upgrade to a paid subscription (for $3/month or $25/year), the demon voices are swapped out for an actual coach talking you through it. Plus, the photos are replaced with video demonstrations, which are far more useful. Everything syncs with Skimble.com. It's a nicely designed app, but the subscription model is too expensive. For iOS and Android.
4th Place: "JEFIT"
If you're trying to beef up (or build lean muscle), it's important to keep track of your reps, sets, and the weights you're lifting. The gym app "JEFIT" was designed for bodybuilders, who tend to be rather stat-obsessed. The free app has a few pre-designed routines you can follow and edit, or you can make your own from the list of over 500 exercises. Each exercise has an animation and some procedure tips, and they're searchable by what specific muscle you want to work and what equipment you have access to.
It just makes it really easy to log what you did, time your rest between sets, and sync your data with JEFIT.com. The app interface is pretty spartan, but it serves its purpose. Free and $5 pro versions, both on iOS and Android.
3rd Place: "Endomondo"
Endomondo is a great looking, feature-loaded app for outdoor exercise. It can track you while you're doing just about anything, from running and cycling to swimming and windsurfing (somehow). You can find popular routes near you, challenge your friends, or join their teams. The app can connect to heart rate monitors or cycling cadence devices, and it can import data from a FitBit gadget, or stats from the RunKeeper app among many others.
The UI has some problems, though—the abrasive beeps that mark intervals last way too long, ruining whatever music you're listening to. It's supposed to pause when you stop (at a red light, or to tie your shoes), but that doesn't work well, and sometimes it thinks you're stopped even when you're running. The website's interface is generally nice, but when looking at your charts, it doesn't reflect what program you were doing, so it's not as easy to track progress as it could be.
Overall, though, it's a nice app. There are lots of options in the free version, and you can upgrade to Pro for $5 to add interval programs, personal best challenges, and calorie goals. Available for iOS and Android.
2nd Place: "Nike Training Club"
Circuit training is a really good way to kick your butt into gear. A circuit is basically a variety of pre-determined workouts that you can do independent of one another depending on which areas you want to work out.
That's the idea behind the dozens of options in "Nike Training Club." Videos explain just what mountain climbers, hip lifts, or any of the other exercises are, so there's less of a chance of you completely screwing up your form. And even if you're new to circuit training, you don't need to be intimidated. You can pick routines from three levels—beginner, intermediate, and expert.
It's great because sometimes your exercise routine gets stale, which is boring, and it can impact your results. At those times, you need a little inspiration to change things up, and NTC gives you just that. Free, but currently only for iOS.
BESTMODO: RunKeeper
Some of us are awful runners. Like, 10-minute mile bad. But "RunKeeper" is a fantastic motivator. It records stats for every run you complete, then lets you compare your pace from day to day. You can set long-term goals. To make sure you stay on track, a reassuring voice cuts in every five minutes to read back your pace and distance.
But beyond the basics, it's just really adaptable to a lot of different types of workouts. Customizable training plans let you focus your progress on going longer distances, or making better times. You can focus solely on improving your heart rate, as it can connect to a Bluetooth heart rate monitor, and provide coaching just on that statistic. It can import activity from Fitbit, and can be set to track your speeds as you cycle, swim, or even rollerblade (and, yes, rollerblading totally counts as exercise).
What makes this the single the best app—besides its intuitive interface and near-universal integration—is the way it's equally valuable to a veteran runner or someone just getting started. You can follow a pre-determined routine for close guidance, or you can simply say, "I want to run 5 miles," and off you go—with a coach guiding you the whole way. Free for Android and iOS.
There are literally hundreds of other fitness apps. What favorites did we miss?
Image credit: Shutterstock/Poulsons Photography