Remember Fitbit, makers of tiny activity-tracking gadgets for health and fitness? Well, the 2012 models are here and they're smaller, cheaper, and better than their last thingies. After all, fitness-tracking shouldn't be limited to big-pocketed rich people, right?
Fitbit Zip
The Zip is the new entry-level model (pictured above). It's tiny—roughly the size of a stack of three quarters—so it easily fits in your little 5th pocket or your bra or whatever. It also has a silicone-covered clip, should you be going pocket-free. It tracks your steps taken, estimated distance traveled, and calories burned, all of which you can scroll through on the device's (unlit) screen by tapping. It comes with a very small USB dongle, so it can auto-sync with your computer when it's within range (up to 20 feet), and upload your stats to your account in the cloud. From there you can track your goals, add activities, compete with friends, and that sort of thing.
The best new feature is that it now works with low-power Bluetooth 4.0 devices. That means it will be able to wirelessly sync with the Fitbit app on your phone, which means more realtime feedback. There aren't a lot of devices that support low-power Bluetooth 4.0 transfers yet, but the iPhone 4S, iPhone 5, and 2012 iPad are among them (Android devices coming soon, hopefully). The Zip is water-resistant (sweat-proof, splash-proof), and it should get you 6 months before you have to change the small watch battery. Best of all, it only costs $60. So, while it doesn't do as much as, say, the Nike Fuelband, it costs just over one-third the price. They are available now, in five colors. [Fitbit Zip]
G/O Media may get a commission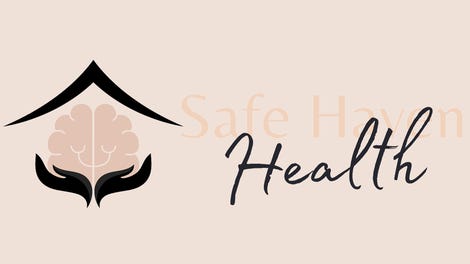 Addiction counseling
Safe Haven Health
Fitbit One
The One is Fitbit's flagship model, replacing last year's Ultra. It isn't dramatically different from the Ultra, but it's improved in several ways. For starters, it's smaller. It's sleeker and has a lower-profile than last year's, which makes the One far more pocket-friendly. Second, the screen is much, much brighter, making it very easy to read now. It also now supports low-powered Bluetooth 4.0 transfers to select phones.
The biggest differentiator from the Zip is that the One has a built-in altimeter, so it can keep track of your elevation gains, which will get you much more accurate results for calories burned. The One is also designed to be worn at night (in a soft wristband), and it can track not only how much sleep you get, but how much you toss and turn. You can now set an alarm in the phone app or on the website, and it can wake you up with vibration, so as not to disturb your bedfellow. Good idea. It's splash-proof and rechargeable via USB, and it comes in black and burgundy. You can pre-order now for $100, but the One won't ship until the end of October. [Fitbit One]
Fitbit is making a push to make these more social. The sites are full of badges galore and are set up to help you compete with your friends and (over)share on social networks. The iPhone and Android apps both look good, but they need some work. In the Android app it seems that the full database of activities isn't there yet. Trying to add cycling produced no results. Putting in "bike" only turned up a field for stationary biking.
Nike's Fuelband is gaining momentum largely because you just leave it on and don't think about it. These you have to remember to put in your clothes. For the One, you have to take it out of your pocket, then put it on your wrist for sleep, then transfer it back. The Fuelband is just already there, and that's got to be a big advantage. The Fitbits are a lot cheaper, though, and already have a dedicated user-base. It will be interesting to see how this battle plays out.