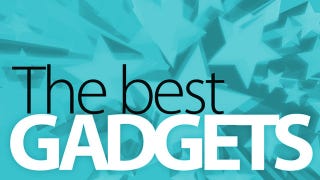 The year's half over and summer is upon us. That can only mean one thing: it's time for the young among us to sit in a dark room and stare at a backlit screen for 18-20 hours a day (and for the rest of us to be jealous of them). Here's the newest batch of Bestmodo gadgets to keep you an unhealthy shade of alabaster and carrion all summer long.
In:
Best eBook Reader
The Nook Simple Touch is a generation ahead of the Kindle, and it shows.
Best Sprint Phone
The Nexus S 4G takes care of more or less the biggest issue with 4G phones right now—battery life—by idling its WiMax radio when it's not in use. Coupled with full Google Voice integration, it's enough to tip the scales.
Best Value Laptop
Good design, comfortable typing and a great sound system make the HP Pavilion G6x the best budget laptop out there.
Best Gaming Laptop
Pretty much the diametric opposite of a budget laptop, the Alienware M17x (2011) is a monster. Its massive benchmarks are made more ridiculous by five hours of battery life—an eternity for gaming laptops.
Best All-in-One Home Entertainment
The home theater doesn't have to be a patchwork affair of gear you put together one layaway at a time. The LG LHB976 all-in-one does a downright enviable job, with solid speakers, a great user interface and an iPod dock.
Best Networked Storage Alternative
The QNAP TS-259 has great throughput speed, an excellent web interface, Apple's Time Machine, and a host of other features.
Best PC Case
The Silverstone Temjin TJ11 is 9 inches wide by 25 inches high and 25 inches deep. It's massive and expensive and absolutely a preposterous thing to own. But it has amazing build quality, thermal control and moddability.
Out:
Best eBook Reader: Good run, Amazon Kindle 3. You just got outgunned.
Best Sprint Phone: Thanks for the memories, EVO 4G.
*Note, this is not a complete list—just the change log. Our full list of The Greatest Gadgets is right here.