Getting in touch with several people at once is thankfully much easier than it used to be. Gone are the days of calling everyone in your book club or painstakingly typing out individual SMS messages for everyone coming to Thanksgiving dinner. Here are five apps particularly suited to keeping group conversations going without any hassles.

Of course, almost every popular messaging app has some type of group messaging capability, from Allo to iMessage, but for the purposes of this post we'll ignore the most well-known messaging apps to recommend ones with specific group-friendly features. They might also save you money on your phone plan and some battery life at the same time.
---
GroupMe
GroupMe, now owned by Microsoft and Skype, is one of the oldest and best-loved group messaging apps out there, bringing with it a bunch of features for pinging multiple people at once. Sharing photos, videos, links, tweets, GIFs and more inside your custom-made groups is all neatly handled and the interface is smart and uncluttered throughout.

Any friends who don't have GroupMe installed can start chatting via SMS and there's plenty to play around with inside the app, including location sharing, custom emojis, event support, the option to mute certain conversations, and more. There's an official GroupMe web interface you can make use of from your laptop or desktop too.
G/O Media may get a commission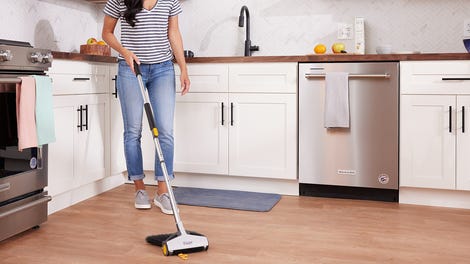 BOGO 50% Off
Flippr - BOGO 50% Off
---
BBM 
Hang on, hear us out: BlackBerry Messenger was always one of the Canadian company's strongest products and even if its handset business has gone down the drain, BBM is still a fine messaging app in its own right, and a lot of its features lend themselves pretty well to group chats. It also does one-to-one messaging, video calls, and much more besides.

The app lets you retract messages or have them disappear after a certain number of seconds, share photos, files, and emoji, and plan events from inside the app. There's also a private mode where chats can be cleared and leave no trace, as well as simple inline notifications for when messages are delivered, read, and about to be replied to.
---
Tango 
Tango is packed with a bunch of features beyond messaging multiple people at once, from video calls to the ubiquitous sticker packs, but its groups feature is one of the more polished and capable out there at the moment. The app also supports public chat rooms you can jump into and there's the option to 'follow' people as you can on Twitter.

Setting up group chats is simple enough, and once you're into a conversation with your relatives or colleagues you can share photos, videos, and (of course) stickers as well as the usual text messages. There are some nice extra touches here too, such as the mini games built right into the app and the Snapchat-style facial filters for your selfie shooting needs.
---
Groups 
As the name suggests, Groups' main reason for existing is to make it easy to message several people in one go. It doesn't have the most modern interface in the world, but in terms of functionality it's perfect for staying in touch with the various groups of friends, acquaintances, relatives, fellow workers, and anyone else important to you.

It's best for pinging multiple people at once with one-off messages. You can swiftly and easily sort contacts in your phone into different groups, then text or email them in batches (SMS and iMessage support is included so your contacts don't necessarily need to have Groups installed). Images, locations, and files of most types can be shared around inside the app.
---
Facebook Messenger
Of the bigger names in messaging, we think Facebook Messenger is perhaps the best geared to keeping a group of people in the loop, not least because pretty much everyone you know is already on it. You can rename group conversations, make group calls, view recently shared content, and set custom colors, notifications and emojis for each chat.

Don't forget there's also the separate Groups app for keeping on top of groups you've set up on Facebook. It lets you quickly share messages, photos, files and events between group contacts, as well as giving you speedy access to all the usual group features (posting to the group wall, setting up get togethers, finding interesting new groups and so on).