So, you like drinking wine, but hate heading outside to get more of it? Good news: You can now buy wine from Amazon. It's a perfect mix of internet and alcohol. But is any of it any good?
We went shopping with our friends at Wine Spectator to find the best bottles in Amazon's cyber-cellar.
It's Friday afternoon, you've made it through the long week, and it's time for Happy Hour, Gizmodo's weekly booze column. A cocktail shaker full of innovation, science, and alcohol. Your shopping cart is as empty as the opening scene in Leaving Las Vegas.
We contacted Thomas Matthews, Executive Editor at Wine Spectator, to help us make some selections. "We scanned the offerings across six popular wine types and selected two wines from each," Matthews says. "In this mixed case, one bottle comes as 'Highly Recommended,' meaning it was rated as 'Outstanding,' with a score of 90 points or higher on Wine Spectator's 100-point scale. The other bottle is a 'Best Value,' delivering excellent quality for its price."
G/O Media may get a commission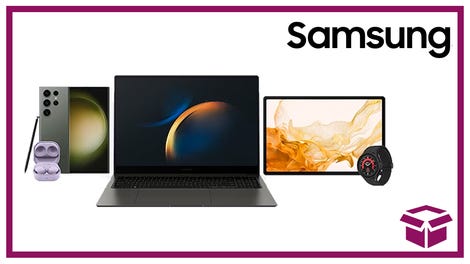 24 hour deals
Discover Samsung - Daily Deal
Here are the results by varietal, with a few tasting notes quoted from Wine Spectator's experts:
Cabernet Sauvignon
Highly Recommended: Kathryn Hall Cabernet Sauvignon Napa Valley 2009

"Ultra rich and multiflavored, with a range of deep, baked berry notes. Intense and focused, balanced and persistent, this ends with touches of red and black licorice and subtle, grainy earth accents and tannins." $110. Wine Spectator rating 93 points. Drink now through 2022. 3,400 cases made.
Best Value: Patit Creek Cellars Cabernet Sauvignon Columbia Valley 2009
"Fresh, supple and well-mannered, with modest cherry and spice flavors that play against refined tannins. Deft and appealing." $22; Wine Spectator rating 88 points. Drink now through 2015. 420 cases made.
Merlot
Highly Recommended: Dancing Hares Vineyard Napa Valley 2009
"A gutsy effort that's very rich, deep and expansive, with tiers of ripe cherry, plum and blackberry that are robust and chewy, underscoring the extraction. Cabernet Sauvignon, Merlot, Cabernet Franc and Petit Verdot." $62; Wine Spectator rating 92 points. Best from 2013 through 2025. 604 cases made.
Best Value: Francis Ford Coppola Winery Director's Merlot 2010
"A solid Merlot, if a bit rough around the edges. Aromas of baked cherries and roasted dill lead to rustic plum, herb and mineral flavors." $21; Wine Spectator rating 84 points. Drink now through 2016. 4,560 cases made.
Pinot Noir
Highly Recommended: COHO Wines Stanly Ranch Pinot Noir 2010
"Focused on rich cola and blackberry fruit that's fresh, lively and full-bodied, intense without being heavy, ending with dried berry themes." $48; Wine Spectator rating 90 points. Drink now through 2019. 411 cases made. (Notes from 2008 vintage.)
Best Value: Schug Carneros Pinot Noir 2009
"Pleasantly on the herbal side of the spectrum, showing plenty of fresh chive, thyme and sage notes that give the juicy cherry flavors some definition. Finishes with a juicy edge." $28; Wine Spectator rating 86 points. Drink now through 2018. 230 cases made.
Chardonnay
Highly Recommended: Buoncristiani Family Winery Chardonnay Napa Valley 2010
"Pure, rich and complex, with tiers of fig, honeysuckle, melon, apricot and pear that are deep, yet elegant and stylish. Should only get better in a few months." $45; Wine Spectator rating 91 points. Drink now through 2015. 225 cases made. (Notes from 2009 vintage.)
Best Value: Dunham Cellars Chardonnay Columbia Valley Shirley Mays 2011
"Smooth and round, with spicy notes dancing around the polished core of pear and tobacco flavors. Lingers nicely on the open-weave finish." $24; Wine Spectator rating 89 points. Drink now through 2015. 1,021 cases made.
Sauvignon Blanc
Highly Recommended: Margerum D Sauvignon Blanc, Happy Canyon of Santa Barbara 2011
"This is brimming with tangy fruit flavors of citrus, peach, tangerine and guava, joining aromas of honeysuckle, peach blossom and green apple. All of these notes come together in harmony. Juicy acidity." $36; Wine Spectator rating 90 points. Drink now. 100 cases made. (Notes based on 2010 vintage.)
Best Value: 2011 Capture Tradition Sauvignon Blanc
"Smooth and fleshy, showing a honeydew melon note at the core, with lemon zest, grapefruit and apricot details and a refreshing acidity." $30; Wine Spectator rating 88 points. Drink now. 1,076 cases made.
Sparkling Wine
Highly Recommended: J Vineyards & Winery Brut Russian River Valley 2005
"Vibrant, with lively apple and citrus aromas and supple but crisp, layered baked pear and fresh almond flavors that linger with a yeasty finish." $48; Wine Spectator rating 90 points. Drink now through 2012. 1,050 cases made. (Notes based on 2001 vintage.)
Best Value: Francis Ford Coppola Winery Sofia Blanc de Blancs 2011
"Soft and delicate, with appealing green apple, spiced nut and fennel notes." $19; Wine Spectator rating 88 points. Drink now. 15,745 cases made.
For now, Amazon offers a relatively limited selection of wineries and can only ship to a small number of states. It will be interesting to see how the selection changes over time, and what impact Amazon will have on the established wine market in the U.S. Thanks for the sommelierin,' Spectator!
Wine Spectator is the world's leading authority on wine. Anchored by Wine Spectator magazine, a print publication that reaches more than 3 million readers worldwide, the brand also encompasses the Web's most comprehensive wine site (WineSpectator.com), mobile platforms, and a series of signature events. Wine Spectator examines the world of wine from the vineyard to the table, exploring wine's role in contemporary culture and delivering expert reviews of more than 15,000 wines each year.