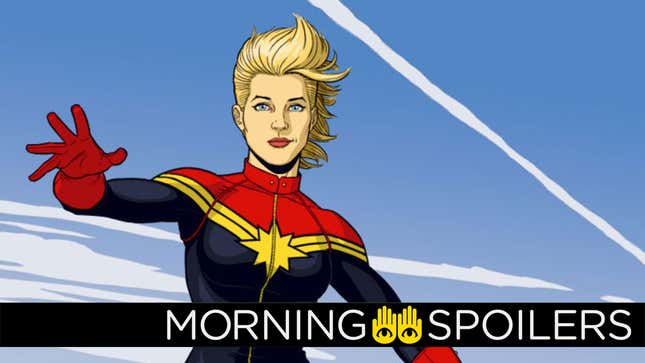 Channing Tatum says Gambit is getting reworked. Arrow adds a Person of Interest star. The Flash casts one of its next big villains. And a fascinating fact about Thor: Ragnarok is revealed. Plus, behind the scenes on Rick and Morty's Mad Max homage. Spoilers now!

Caleb McLaughlin Wants to Play Static Shock

Captain Marvel
Speaking with IGN, Kevin Feige revealed the great Kree-Skrull War will factor heavily into the plot of Captain Marvel:
There's an entire section of our comics that deal with the Kree/Skrull War and we haven't tapped into that at all. And we thought that would be an amazing, huge portion of mythology to belong to Captain Marvel.
In the comics, the vast storyarc built around the interstellar war between the Kree and the Skrulls (who will be the main antagonists of the movie) detailed how the battle nearly bubbled over onto Earth, forcing the Avengers and a host of Marvel heroes to step in to keep Earth from getting destroyed in the intergalactic crossfire.
---
Transformers Origins: Bumblebee
Deadline reports Pamela Adlon has joined the cast as the mother of Hailee Steinfeld's lead character.
---
Gambit
Speaking with Yahoo, Channing Tatum revealed the long-gestating Gambit movie is getting an overhaul in the wake of recent films like Deadpool and Logan:
"We got really lucky. We had a first draft it was good, but we were coming to at a time at that creative phase of [the X-Men], where these movies went through a bit of a paradigm shift, where the X-Men movies and the superhero movies with Logan and Deadpool really broke down a lot of doors for us. We were trying to do some things that we actually weren't allowed to do, and they just smashed down the doors, and now we're giving it a bit of a rethink."
When asked if the film was going for an R-rating, Tatum remained hopeful kids could still see it.
I don't know yet. We're not quite going there because I enjoyed Gambit as a kid, so I don't want to rule out PG-13. Some of the stuff we want to do is a little bit R, but we're not sure if it merits a full R yet.


---
Ant-Man & The Wasp
Here's Andy Park's poster from San Diego Comic Con.
---
Thor: Ragnarok
Director Taika Waititi revealed to MTV that roughly 80% of the film's dialogue was improvised.


---
Star Wars: The Last Jedi
Star Wars News Net has excellent pictures of the First Order Praetorian Guard action figure and its packaging, giving us a good look at how they'll appear in the film.
---
Arrow
The CW announced Michael Emerson has been cast in an undisclosed role. [TV Guide]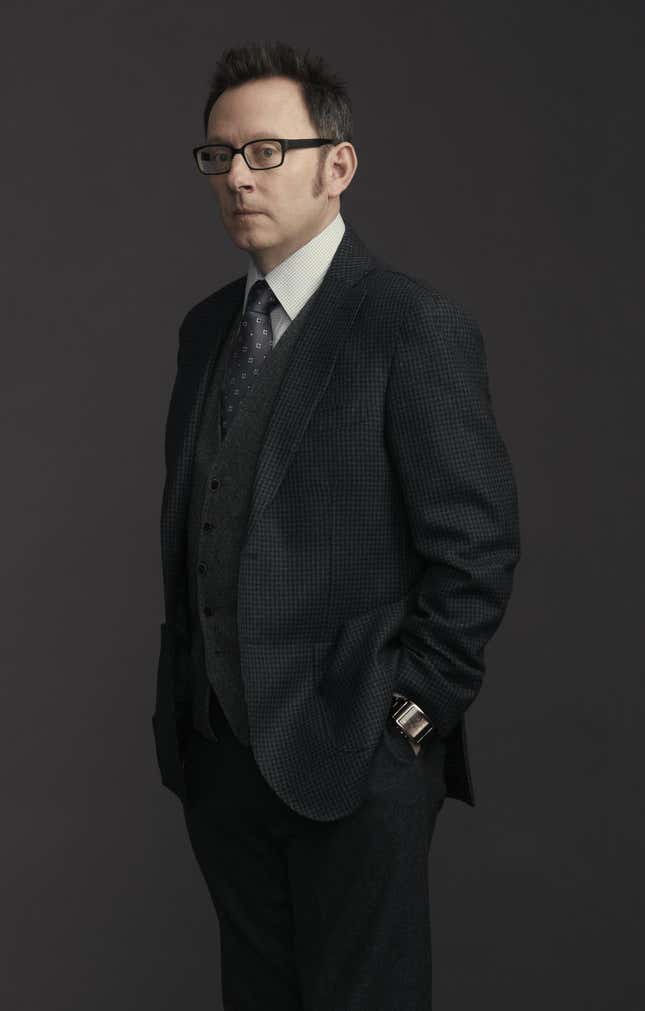 ---
The Flash
The 100's Neil Sandilands has been cast as Clifford "The Thinker" Devoe, Dominion's Kim Engelbrecht will play his right hand, The Mechanic, and Machete's Danny Trejo will guest-star as Gypsy's interdimensional dad. [TV Line]
---
Supergirl
Wonderful news: Calista Flockhart's Cat Grant will be a recurring character throughout season three, according to EW.
---
Black Lightning
James Remar has been cast as tailor-turned-hitman Peter Gambi, while Damon Gupton will play Inspector Henderson—a character who debuted on The Adventures of Superman radio series. [Spoiler TV]
Meanwhile, here's a nifty featurette that links the show into the wider world and legacy of the CW's DC output.
---
The Expanse
Lost's Elizabeth Mitchell has joined the series as a character, currently unnamed, who brings "a new, spiritual perspective to the series." [TV Line]
---
Wynonna Earp
Good news! Syfy has renewed the series for a third season. [TV Line]
---
Doctor Who
In the wake of Jodie Whittaker being cast as the Thirteenth Doctor, Michelle Gomez seems to regret her decision not to return as Missy.
Thumbs up for Jodie. She's a very good actress — and I am going to crush her. But I can't now because I've left, obviously.
---
Gotham
Deadline reports that Crystal Reed (Teen Wolf) has joined the cast as Sofia Falcone.

---
iZombie
Robert Knepper has been promoted to series regular, according to TV Line.
TV Line also had a sit down with the cast, where it's revealed Liv shall eat the brains of a romantic comedy fan, a hockey goon, and a boozy dowager in the next season.
---
Once Upon a Time
Entertainment Weekly reports Emilie de Ravin's Belle will return "for at least one episode" of season seven.
---
The Orville
Charlize Theron will guest star in Seth MacFarlane's scifi comedy in an undisclosed role, according to TV Guide.
---
Future Man
Here's a goofy teaser for the Last Starfighter-esque series, featuring co-creator Seth Rogen and lead star Josh Hutcherson explaining the premise.
---
The Originals

We also have the trailer for The Originals' fifth and final season.
---
Outlander
The cast spoke to TV Line about the new season, with an emphasis on the Jamie-Claire reunion.
---
Ghosted
TV Line also had a sit down with the cast of Ghosted, in which Craig Robinson discusses the possibility of securing Meryl Streep for an episode—"We know each other from Hot Tub Time Machine 2"—and the pipe dream of someday crossing over with The X-Files.
---
Rick & Morty
Finally, here's a behind-the-scenes featurette on the upcoming season's Mad Max: Fury Road-inspired episode, "Rickmaning the Stone."
---
Banner art by Jim Cooke.