A hacker group known as the Ninjas has created what may be the best DefCon badge ever. The badge allows wireless ninja battle between badge holders. Unlike the official badge, attendees can't buy this one: it's free.
Deadly Mississippi Tornado Kills More Than 2 Dozen | Extreme Earth
DefCon, the world's largest hacker convention, is more than just a group of hackers getting together to exchange the latest exploit code and hacking techniques. It's a time for hackers who may only see one another once a year, to socialize face to face. One of the most exclusive venues for fraternizing at DefCon is the Ninja party. To attend the party attendees have to know one of the Ninjas and they have to give them a badge.
In years past, a Ninja would give a party attendee a sticker or a paper invite that would get them in to the party. Last year the Ninjas took the party invite to the next level when they created their own custom badge for their party attendees. This year, badge designers Amanda Wozniak and Brandon Creighton decided to take the badge to the next level, and then some. What started as a sketch on a napkin ended up as an amazing hacker gaming and development platform.
G/O Media may get a commission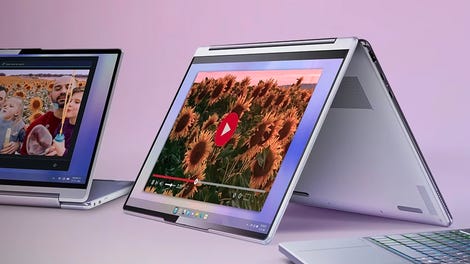 up to 70% off
Lenovo Spring Clearance
The DefCon 18 Ninja Networks badge is an interactive wireless game system, consisting of role-playing style Ninja battles. The badge shows a list of other badges within range and allows the badge holder to fight them. Every time players fight, they gain experience points, making them more powerful.
The badge has a column of LEDs with the same color coding as World of Warcraft items. The players receive virtual items by completing missions in various locations around DefCon and Las Vegas.
The badge transmits stats intermittently to a number of Android-badge-powered base stations hidden around the convention. A leader board at the convention shows current scores. The badges also interact wirelessly with other undisclosed devices at the convention and in addition to ninjas the badge also contains a pirate.
This year's badge also addresses the recurring problem of party attendees heading in and out of the party with two badges and bringing in uninvited guests. The wireless badge checks in when attendees enter or leave the party, and a black-badge holder can grant a +1 guest.
The badges were designed, programmed, manufactured and assembled in the United States. To offset the high cost of the badges and the party that serves free alcohol, the badges were sponsored by Facebook and Lookout. When the photos were taken last weekend, the badge software was still being tested. See below for more photos of the badge, software and manual.
Photos: Dave Bullock
Wired.com has been expanding the hive mind with technology, science and geek culture news since 1995.