The 2018 midterms were a mixed bag for the environment, with some key ballot initiatives failing but several environment-friendly candidates winning their elections. One of those candidates hails from Orange County, California, long considered to be a center of Republican power. In CA-49, previously held by controversial Republican Darrel Issa, Democrat Mike Levin flipped the seat blue for the first time since 2000. An environmental attorney with experience in the clean energy sector, Levin was highlighted by the conservative-leaning Washington Examiner as focusing on climate change more than any other Democrat running for office.

Levin says that while he focused on plenty of other issues on the campaign trail, climate change and the environment are very important to him personally. As an attorney, he worked with companies to ensure environmental compliance. He's founded a clean energy trade group to support local businesses, and helped advance climate change mitigation goals both within companies and by serving on non-profit boards. Like a number of other candidates with science or technical backgrounds who ran in 2018, the anti-science and anti-environment agenda of the Trump administration strongly motivated Levin's campaign.
"I feel that the policies I'm seeing from the Trump administration are completely the opposite of what I think we should be doing with regard to the environment, cleaner air, cleaner water, offshore drilling, etc.," Levin said.
Levin defeated a crowded field of Democrats in the primary before facing off against conservative former state Representative Diane Harkey. Like many Republicans, Harkey opposes environmental regulation because of a perceived disruption to the economy, and was successfully painted as a "rubber stamp for the Trump administration" by the Levin campaign.

G/O Media may get a commission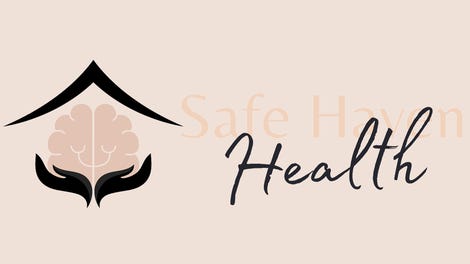 Addiction counseling
Safe Haven Health
Though CA-49 has been thought of as a conservative district, Levin felt that focusing on the environment so much helped him to win over voters, who have recently witnessed a devastating spate of wildfires burn their state, are still reeling from an unprecedented drought that scientists have linked partly to climate change, and face concerns about sea level rise.
"Climate change poses a threat to national security and economic security, and we live it in California," Levin said. He noted that his district, specifically, has more than 40 miles of Pacific ocean coastline, and that California has the largest ocean-based economy in the United States. As highlighted by a recent lawsuit Pacific crabbers launched against the oil industry, climate change stands to take a huge economic toll on the region.
Levin's ready to get to work on climate change issues, which he says need to be a top priority for House Democrats. "We've gotta shine a bright spotlight on this issue, it's a big reason why people elected us to serve," Levin said. He's eager for House Democrats to do more oversight of the Trump administration's climate and environment rollbacks at the EPA and Department of the Interior and hopes to see the creation of a House Select Committee on Climate Change. While Levin hasn't openly endorsed the Green New Deal platform being pushed by incoming Congresswoman Alexandria Ocasio-Cortez—a proposal to rapidly transform the economy to 100 percent renewable energy—he told Earther he supports the general idea.
Levin isn't the only new face in Congress with a scientific background, thanks to efforts from groups like 314 Action. He also isn't the only one who ran on a bold climate action platform. How much of a difference these newcomers will make, especially given the Republican-controlled Senate and White House, remains to be seen. At the very least, their voices may push the House Democratic leadership to start taking climate change more seriously.
For Levin, that's a change that would be long overdue.
"Climate change is an emergency," he said. "We need people with scientific backgrounds to get involved and try to make positive change."