This might come as a shock: The FBI has a secret air force of sorts that's recently been buzzing over Baltimore. Or maybe it's not a shock at all. The FBI's been using aircraft for decades. These new planes, however, use surveillance equipment designed for warfare and capable of tracking innocent citizens. That's bad.
It's unclear exactly how the FBI is deploying its secret surveillance air force, but that's exactly the problem. Citizens reported several aircraft flying in unusual patterns above the area of West Baltimore, where protests over Freddie Gray's murder in police custody had turned into riots.
Pete Cimbolic, a former ACLU employee and current aviation enthusiast, identified the planes using Flightradar24. One was a Cessna 182T Skylane registered to a shadowy Virginia-based company called NG Research. The other, a Cessna 560 Citation V jet, didn't have a tail number at all, so it was a bit of ghost in terms of Federal Aviation Administration (FAA) records. Both were flying in circles directly over where the worst of the rioting happened.
A Cessna 182 that has nothing to do with the FBI. (Image via Wikipedia)
After declining to comment, the FBI admitted this week to flying surveillance aircraft over Baltimore. (The Baltimore police requested airborne support.) The purpose was "providing aerial imagery of possible criminal activity," though it's important to realize that the equipment typically mounted on light aircraft like those two Cessnas are capable of monitoring several city blocks at once. They're also able to stay airborne much longer than helicopters, and the advanced equipment likely affixed to the aircraft uses infrared and thermal imagery. So no one can escape this eye in the sky, not even on the darkest night.
G/O Media may get a commission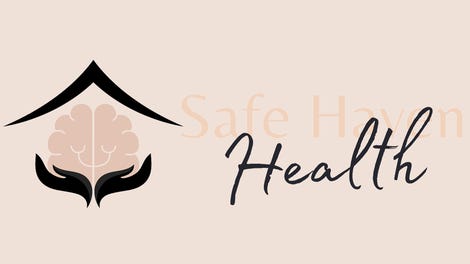 Addiction counseling
Safe Haven Health
"The fact that at any point the government or a contractor for the government could have a wide view or a large picture of what's going on on block after block of the city is really concerning," Cimbolic, the former ACLU employee, told The Washington Post. "It's scary."
Sure is! What's especially worrisome is how opaque both federal and local law enforcement have been about the exact details of this domestic high-altitude surveillance. Sean Gallagher, an Ars Technica editor and former Navy officer, suspects that the FBI aircraft carried "stablized forward looking infrared and electro-optical sensor systems."
This kind of equipment is built by companies like Persistent Surveillance Systems and L3 WESCAM. As Gallagher points out, we know that in 2010 the FBI purchased WESCAM systems specifically designed to be mounted on Cessna aircraft. It's unclear if the agency is using Stingrays to intercept data from people's phones. That program's secret, too.
The image at the top of this post comes from WESCAMs multi-sensor, multi-spectral imaging system, the system that's designed for light aircraft. This is what it looks like attached to a Cessna:
What's even more worrisome is the fact that the Baltimore incident is hardly isolated. Two years ago, the Boston Globe reported similar low-flying Cessna aircraft over Quincy, Massachusetts. According to the paper, the local FBI office "clammed up when asked if its agents were at the controls." It's almost certain that they were flying the spy planes.
Speaking of spies, last year there were reports of a couple low-flying Cessnas doing loops around McLean and Langley, Virginia, home of the CIA. They looked almost identical to the planes seen over the Boston area:
So if all of these reports are true, the FBI's secret surveillance air force is making regular flights over US cities under the guise of law enforcement. However, if the agency is using the equipment we know they own, they're undeniably tracking the movements of countless citizens who aren't suspected of committing a crime at all. And they don't want to talk about it, either.
Cimbolic is right. This is scary—and bad. It's one thing for the NSA to be listening to all of our phone calls, a heinous overreach that is also probably illegal. It's another thing to worry about undercover spy planes watching your every move. As such, the ACLU and other organizations are now working hard to find out exactly why this secretive FBI aerial surveillance program exists and exactly how the agency justifies the spying.
[Washington Post via Ars Technica]
---
Contact the author at adam@gizmodo.com.
Public PGP key
PGP fingerprint: 91CF B387 7B38 148C DDD6 38D2 6CBC 1E46 1DBF 22