President Obama's headed to Alaska today, but it's not the typical politicized meet-and-greet. From talking to residents who are forced to flee their homes due to rising sea levels, to learning the political repercussions of melting polar ice, he's got one of the most science-focused itineraries ever embarked upon by an American president.

Obama arrives in Anchorage today for a three-day trip that will include a history-making journey 26 miles north of the Arctic Circle. Here's what he's going to do up North—and why it matters.
Witness some of the most dramatic evidence of climate change in the US
We've heard of tiny Pacific islands threatened by sea level rise. But Alaska also has its fair share of tiny atolls being battered by weaker ice and stronger storms. Some of those villages must be relocated, like Newtok, which is profiled in an incredible story by Alana Semuels over at CityLab. It's not just villages being washed away, but also changes related to fish populations and marine health—thanks to ocean-warming phenomena like The Blob—that are affecting the livelihoods of indigenous people. Obama will pay a visit to see how Alaskans are adjusting to this frightening new reality, including the historic wildfires that swept through Alaska this summer and burned about 5 million acres.
Learn how Russia is exploiting climate change for geopolitical benefit
In what some are calling the "new Cold War," Russia is taking advantage of the nonexistent ice to lay claims on the Arctic. This doesn't just mean moving its cargo through new ice-free shipping routes and searching the now-exposed ocean floor for natural resources like oil and gas. Russia is also beefing up their military presence, assembling outposts across the new frontier. In a ballsy move, the country has re-planted their own flag on the seabed at the North Pole.
G/O Media may get a commission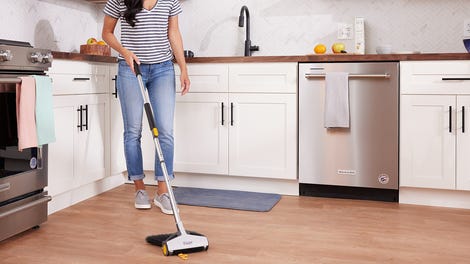 BOGO 50% Off
Flippr - BOGO 50% Off
Change Mount McKinley back to its original name
Although most Alaskans have always called the tallest peak in North America by its traditional name, Denali, now Obama will officially revert the mountain back to its Athabascan title. The national park that surrounds the peak was renamed Denali in 1980, but official maps and federal documents still reflect the name bestowed upon it in 1896, after one President William McKinley had been elected to office. The change had been blocked by Republicans legislators from Ohio, McKinley's home state, who are still calling it "insulting."
Run wild with Bear Grylls

On the lighter side, Obama will tape an episode of Running Wild With Bear Grylls, to air later this season. Details are sparse but apparently after his climate change tour, Obama will meet Grylls in the wilderness for a crash-course in Alaskan survival techniques which I can only imagine includes tips on what to do when confronted by Sarah Palin on a snowmobile. The biggest question: Will he be the first president to drink his own pee? In fact, a petition has been started: The people demand it!
Venture inside the Arctic Circle (the first sitting president to do so)
Only a three presidents have managed to visit all 50 states while in office; Obama became one of them when he visited South Dakota earlier this year. But he'll one-up all his previous statesmen by venturing north of 66°33′45.9″ latitude—the only president to do so while in office. He'll touch down in Kotzebue, a traditional trading hub that's 26 miles inside the circle. But it's more than just symbolic—Kotzebue was one of the cities you might have heard name-checked earlier this year for its record-high temperatures.
While some of Obama's Alaska agenda is certainly leaning more towards political puffery—unless he drinks his urine, of course—it's clear that he's made climate change a priority over the last few months. From his clean energy policies to his solar energy plan, Obama is positioning the US as a global leader in advance of the big UN climate talks in December. And there's another good reason to do all this in Alaska, where photographs might tell the climate change story better than any speech. The imagery from his visit is sure to make a dramatic statement all by itself about the challenges the planet is facing—he's essentially going to see the future of Earth. Let's hope people are paying attention.