Ereaders are literally changing the way we read. But for all the efficiency and portability they offer, they lack the curious romance of reading a book in its hard, physical form—not least the charms that lie on the cover.
These days, Kindles start up on the first chapter of a book, so it's increasingly easy to only ever see the cover a handful of times as a small thumbnail image. But while many wallow in the fact such a shift is disastrous but inevitable, the likes of Craig Mod—formerly of Flipboard—are embracing the change. In fact, he's written a wonderful essay about the problem, and possible solutions, over on his blog. As a taster:
"The cover as we know it really is - gasp - 'dead.' But it's dead because the way we touch digital books is different than the way we touch physical books. And once you acknowledge that, useful corollaries emerge...

"And so we don't want the cover to disappear. And yet the cover as we have known it is disappearing, rather quickly (nearly eradicated on hardware Kindles). This doesn't mean it won't be replaced. Whatever it's replaced with, however, will not serve the same purpose as the covers with which we've grown up..."
What follows is a neat dissection of the problems surrounding cover design in the modern age, and a look at the possible future of what can be done with a new, exciting medium for expression. If you're interested, you should read the essay yourself, as any attempt to recreate it here can't do it justice. It does, however, end on a very positive note indeed:
"Retina screens on tablets mean letterforms look great. The hardware has caught up to our design desires. The onus now lies on the software to allow us to realize these design visions.

"And so with this great digital flood - and the Death! Death! Death! of the cover - comes a chance to reconsider how we think about covers. To break from nostalgia. Or, even better: to lay the foundation for a new nostalgia."
G/O Media may get a commission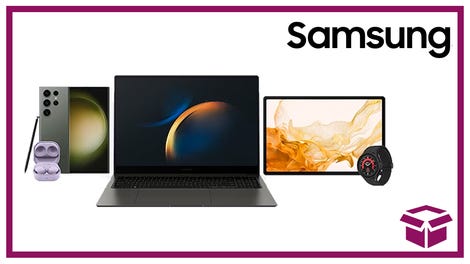 24 hour deals
Discover Samsung - Daily Deal
So, the future's bright, and it will be interesting to see what that new nostalgia becomes. In the meantime, though, I recommend you read Mod's essay. [Craig Mod via The Verge]