The greatest romances face the test of time — but what happens when two lovers are adrift in time and space? About Time is just the latest in a long line of time-travel love stories, and tales of time-crossed lovers. Here are the greatest time-travel romances of all timelines.
The Girl Who Leapt Through Time
Teenage love is a tricky thing, and in the 2006 adaptation of The Girl Who Leapt Through Time, Makoto messes it up over and over again. After she discovers that she can literally leap through time, Makoto uses her power to play cupid not only with her friends, but with her own love life. She learns that relationships are complicated, even when you can arrange it so that certain conversations never happened. This beautiful anime film expands on the stories told in other adaptations of Yasutaka Tsutsui's novel. Makoto's aunt in the film is the protagonist of the original novel, and we see some of the ramifications of her own time traveling romance.
The Time Traveler's Wife
Throughout The time Traveler's Wife, Audrey Niffenegger compares her main characters' relationship to that between a sailor and his wife. The description is apt as we see Henry and Clare torn apart again and again, never knowing if the storms of life will keep them apart forever. Henry suffers from a genetic condition similar to epilepsy, but instead of having seizures he travels through time. He and Clare struggle to lead normal lives despite his frequent disappearances. In 2009 Robert Schwentke adapted this into a film starring Rachel McAdams, the actress most type-cast as a time traveler's love interest.
G/O Media may get a commission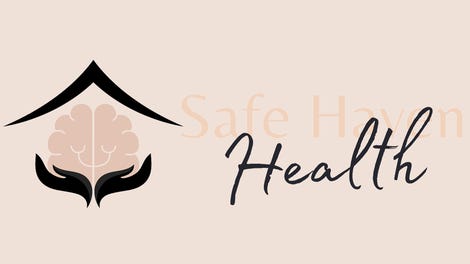 Addiction counseling
Safe Haven Health
Outlander
Just after World War II, British army nurse Claire Randall is vacationing with her husband in Scotland when she stumbles through a group of standing stones into the year 1743. She wins the trust of a clan of Scotsmen after using her medical knowledge to relocate the arm of Jamie MacKenzie. One thing leads to another and Claire ends up being forced to marry Jamie, breaking her marriage vows to her husband in the future. The situation becomes further complicated when Claire realizes she is falling in love with Jamie. She must choose between trying to find a way back to her present and her husband, or staying with the man she now believes to be the love of her life. This sexy tale has gripped readers for over a decade. The eighth book in the series will be released in March 2014, and Ronald D. Moore is producing a television series based on the books set to come out in Spring 2014.
Somewhere in Time
The course of a life can turn on a penny as we learn in the 1980 film Somewhere In Time. The movie was based on Richard Matheson's beloved sci/fi book Bid Time Return. The story begins with Richard Collier having a strange encounter with an old woman who begs him to "come back to me" and gives him a pocket watch. Shortly later, Collier learns that she was Elise McKenna, an actress from the early 1900s. He grows enamored with her photograph and becomes determined to find a way to travel back in time to meet her. His former professor, who believes he has self-hypnotised himself back to the year 1571, teaches him how to will himself into 1912. When he finds Elise, their whirlwind romance lights up the screen.
Amy and Rory's storyline on Doctor Who
Amy Pond and Rory Williams are among the most popular companions in Doctor Who, and their romance stands out as one of the new series' best storylines. They have rocky moments, but seeing their struggles only makes their relationship stronger and more believable to the viewer. We get to see their relationship develop from Rory's one-sided teenage crush to Amy's willingness to sacrifice everything for him. It's difficult to pick one episode to represent their love story, but the tenth episode of the sixth series is a good place to start. The Girl Who Waited deals with some of the more complex issues with time travel and it's fascinating to watch these characters navigate a messy situation involving both a younger and older Amy.
Back to the Future
Oh Back to the Future, we will never get tired of your time travel hijinks. Marty McFly travels back in time to the 1950s, and in doing so, stops his parents from meeting for the first time. Instead of falling in love with George McFly when her father hits him with her car, Lorraine Baines starts falling for her time traveling son. Hilarity ensues as Marty must play cupid and get his parents to the Enchantment Under the Sea dance before he and his siblings disappear forever. Spoiler, he succeeds, and his parents fall madly in love. As George tells Lorraine, "I'm your density. I mean, your destiny."
Safety Not Guaranteed
A man named Kenneth posts an ad seeking: "Someone to go back in time with me. This is not a joke. You'll get paid after we get back. Must bring your own weapons. I have only done this once before. Safety not guaranteed." Darius, a young reporter, is sent out with a group to investigate his claims and see what he's really after, or if he's just insane. After winning his trust, the two begin to bond. What follows is a beautiful story about two people learning to accept and trust each other's weirdness. They build a time machine, train, and do everything they can to prepare themselves for the future. Spoiler: The ending is subjective and we never learn for certain if Kenneth can successfully time travel.
Only Backwards
This short story explores the sweetness of a first kiss, and the sacrifices made for loved ones. Mason invents a time machine so he can revisit the most important moment in his life, but not everything goes according to plan. When he returns, every memory after that moment is gone. He is a teenager trapped in a 40 year old body, with no recollection of his beloved wife. They touchingly console each other as they navigate this strange situation. She tells him, "Don't worry...You won't be alone. I'll be here."
Midnight in Paris
Gil Pender doesn't have the best of luck with his time traveling romances, unless you count his love affair with the city of Paris. In Midnight in Paris, he is on vacation with his fiancee when he discovers that every night at midnight, he travels back in time. He finds himself in the 1920s and he encounters all of his favorite writers and artists from that time period. With his present-day romance going poorly, he falls in love with Picasso's mistress Adriana. They begin a relationship, but the present is always there, calling Gil back. This nostalgic movie is romantic, funny, and full of fantasy.
Sense of the Past
When Henry James died, he left an unfinished time travel romance novel behind. It was published in 1917 and spawned a play and two movies. In the novel, Ralph Pendrel discovers that by going into his ancestor's London home, he is also transported to their time. In this time period, he is engaged to a woman named Molly Midmore, although he finds himself more attracted to her sister, Nan. The notes Henry James left outlining the rest of the novel make it clear that Nan reciprocate his love, and eventually realizes that he is a time traveler. If the novel had been finished, Ralph would have had to choose between returning to his own time and another woman or staying with Nan in the past.
The Dancers at the Edge of Time
The universe is about to end, but that doesn't stop Jherek Carnelian from having love on the brain. From the moment he sees Amelia Underwood, a Victorian time traveler, he knows that they will fall in love. Michael Moorecock's series which includes An Alien Heat, The Hollow Lands, and the End of All Songs, follows the lovers as they bounce back and forth through time. As the series goes on we see that their relationship is more important than even they could have imagined.
Quantum Leap: Star Crossed
Sam Beckett's wife left him at the altar, but it didn't happen in every timeline. In Star Crossed Sam leaps back to Donna's college days long before their marriage is set to begin. He theorized that she couldn't commit to him due to issues with her father, and he sets out to fix them before it's too late. Al repeatedly warns him against this plan, but Sam loves her and will do anything to give their relationship a second chance.
Star Trek: City on the Edge of Forever
Kirk, Spock, and McCoy are transported to New York City during the Great Depression — and I bet you can guess which ones falls in love. McCoy saves Edith Keeler's life, and Kirk falls in love with her. Edith is an impressive pacifist who would have gone on to delay WWII and indirectly lead to an Axis victory. Lovestruck Kirk must make a terrible decision—to set the timeline right with Edith's death, or change the course of history forever.
Time and Again
At the heart of Jack Finney's classic time travel novel is the romance between Simon Morley and Julia Charbonneau. The book has a complex plot full of action, mystery, and adventure, but the love story holds it all together. Simon Morley travels back to the 1882 New York City in order to solve a mystery. While in the past he falls in love with Julia, although she doesn't immediately reciprocate his feelings. Their sweet relationship has many memorable moments, but none as fun as the scenes of 1882 Julia experiencing 1970 NYC.
The Man Who Folded Himself
David Gerrold's The Man Who Folded himself gives a whole new meaning to the phrase "self love." Daniel Eakins is a college student who inherits a Timebelt, and with it the ability to travel through time. He uses it to travel to his future where he meets alternate versions of himself, and eventually having a sexual relationship with himself. He eventually meets a female version of himself, Diane, and they attempt to have a more traditional relationship, even having a child together. It's a strange sort of love story, but that doesn't make the book any less powerful.