They've escaped the Kyln, defended Xander and controlled an Infinity Stone. Next up for Marvel's Guardians of the Galaxy, they may be taking over one of Disney's most recognizable theme park rides, The Twilight Zone Tower of Terror.
Micechat, a reliable source of insider theme park information, reports that Disney is planning on removing The Twilight Zone theme from the thrill ride at Disney's California Adventure in Anaheim, California, and turning it into a ride that centers on galactic super team. Reportedly, the plan is to change the entire interior and exterior of the ride into a story about the Guardians and the Collector, with an aim to open it in May 2017 along with the release of Guardians of the Galaxy Vol. 2.
If you follow theme park news, this is a rumor that has been floating around for a few months. But adding credit to it, Micechat reports Disney cast members have known it's true for months as Imagineers (the name for Disney's designers) have been inside the ride late at night and early in the mornings, figuring out how it was going to work. Now the cast members have been given specific talking points in case they're asked about the change by park attendees. Those talking points will change this summer or fall when they expect the announcement and change to happen.

Until Disney confirms this, though, nothing is definite. Micechat has been known to report things so early that Disney hasn't settled on them. So plans could pivot. It makes sense, though. Disney has owned Marvel for years now and have yet to open a single Marvel themed ride in any theme park in the world (though that changes this year with Disney Hong Kong's Iron Man ride). This would be a relatively simple change. Not to mention, as the generation of Twilight Zone fans gets older, the appeal of the ride to a younger generation begins to go away.
G/O Media may get a commission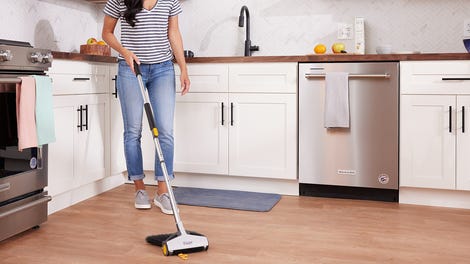 BOGO 50% Off
Flippr - BOGO 50% Off
For people of a certain age, The Twilight Zone is more than just a TV show. It's a cultural signifier of something weird, creepy and wonderful. And Tower of Terror, despite its dated reference, always felt like that, too. An unsettling, well-told story from the beginning of waiting in line through your exit into the gift shop. It's a large structure that's supposed to be a haunted hotel. There, patrons get into an elevator which plummets from the top to the bottom. Even if you didn't love The Twilight Zone, you loved the cast members dressed as old hotel employees, the near infinite cobwebs dressing the ride, and the semi-cheese opening video. As much as I love Marvel and the Guardians, it'll take a pretty genius reimagining of the space to make me forget Twilight Zone.
Also, whether or not this change will take place at other Tower of Terror attractions is not part of the report. So, for now, you'll still be able to enjoy the Twilight Zone weirdness and free-falling elevator in Orlando and more.
[Micechat]