I know—a juicy sale price on a gadget is hard to resist. But the extras associated with these items are the real killers. It's time to look beyond the tag in search of values.
Game Consoles
Xbox 360: Let's say you scored an Xbox 360 Pro bundle this holiday for $240. Not bad—that's a 20% savings. But you still might need/want an extra wireless controller, an HDMI cable, a wireless adapter and two play-and-charge battery kits. All of a sudden, the price jumps up to $440—nearly double the initial cost.
While you may be stuck with Microsoft wireless controllers, there are workarounds for the other components that can help bring costs down. Going with trusted 3rd party manufacturers like Nyko on peripherals is one way to do this. Their version of the play-and-charge battery kit for your controllers will save you $10 right off the bat. As for the wireless adapter, you can set up a DIY version fairly easily using a cheap router, a few feet of Cat 5 cable and open source DD-WRT firmware—saving you as much as $70. You can even use your laptop as the wireless adapter and save the entire $100.
By using your own HDMI, you can save as much as $45. And if you want to send digital audio separately, there's a simple hack to your included AV cable. All in all, the total cost of of your Xbox 360 hardware can be reduced from $440 to as little as $325.
G/O Media may get a commission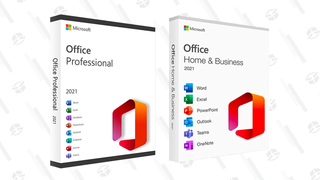 89% off
Microsoft Office Professional 2021 Lifetime License
Nintendo Wii: As far as essential add ons are concerned, Nintendo and Sony are not nearly as extreme as Microsoft. However, there are still some deals to be found on accessories if you know where to look. For example, Nyko will be offering wired versions of their Wing (classic controller) and Kama (nunchuk) for $15 apiece starting in January. A $5 savings over the official version isn't much, but it starts to add up if you are buying several controllers for party games.
Another area that you can save with the Wii involves storage. Buying the officially licensed 2GB SD card will set you back around $25—but other than the Nintendo seal there is no difference between that and a standard $10 card.
Playstation 3: Even if you managed to score a deal on the PS3 this holiday, you are still going to shell out additional cash for an HDMI cable. By now, the world has realized that a cheap HDMI cable works just as well (in most cases) as an expensive version. Therefore, it doesn't make much sense to shell out $50-$60 for an official PS3 HDMI cable when you can get a version that is perfectly fine for as little as $5 shipped.
Computers
Hardware: Like game consoles, picking up a new computer isn't always as straightforward as paying the sticker price. MacBooks are a good example of this. If you just picked up your first MacBook, chances are you are going to need two things right away: an upgrade to Wireless-N and an external hard drive that takes advantage of Leopard's Time Machine functionality. One option would be to drop $300 on a 500GB version—or $500 on a 1TB version—of Apple's Time Capsule wireless hard drive/base station. Granted, this is an ideal solution to both problems, but MacBooks tend to put a hurtin' on finances so there may not be much money left over to go this route.
On the lower end you could go with Apple's AirPort Express and your own external hard drive. The AirPort is actually a decent value at $99—but you can still save a little extra cash by making a sacrifice or two and going outside of Apple. For example, you can get a decent 802.11n router for as little as $70. You can also score a 500GB hard drive that can do the job via USB for $90 and under. The throughput on the router may not be as high and you may have to deal with USB cables on the hard drive, but you are still getting fully functioning hardware at a sizable discount.
Software: It's almost never a good idea to purchase additional software from the manufacturer of your computer as an add on. If, for some reason, you decided to get the Microsoft Office Home and Student 2008 suite from Apple they would charge you $135 extra when it can be easily had elsewhere for around $110. Dell goes even further by charging $149 for Office Home and Student 2007 when a version licensed for 3 PCs can be had for $75.
Home Theaters
Cables: Whenever you purchase home theater equipment there are a seemingly endless variety of hidden costs that can end up nickle-and-diming you to death. Again, cabling is a big part of this equation. As I mentioned earlier, in most cases shelling out big bucks for fancy HDMI cable isn't much different that flushing your cash down the toilet. However, at cable distances greater than 6 feet or so this may not always be the case. As we learned in our Truth About Monster Series, as a general rule, it is better to purchase your cables from a discount retailer like Monoprice and give them a shot before spending wads of money on products like Monster with enormous markups.
Installation: Wall mounting televisions and installing surround sound speakers can be expensive and/or labor intensive. Of course, there are alternatives that can help you avoid these pitfalls. Even if you have your heart set on a wall mount, there are stands out there like the Synchro Furniture Mate that are designed to achieve the wall-mounted look without the hassle of tearing up your walls. As noted in our post on tips for buying an HDTV, if you decide to do it yourself to save a little extra cash, make sure you plan things out in advance. I would also suggest pricing your mount across the internet before purchasing at retail because the markups are likely to be astronomical. Case in point: Best Buy is offering a Sanus tilting wall mount for $145 when a quick visit to Pricegrabber revealed that the same mount is selling on Amazon for $78.
As for setting up surround speakers, it definitely pays to do it yourself. The old-fashioned method can be problematic, but there are solutions as simple as picking up some 4-strand flat speaker cable and running it along your baseboard. It costs under $60 from start to finish, it's simple and it looks great. Again, plan ahead and price your mounts online before heading off to your local electronics store.
These are but a few examples of how add ons and extras can kill a budget, but the point is clear—it pays to look at the big picture. Before you jump at a sale price, do a little research and think about the total cost of ownership. If you look hard enough, you can find deals that will help you save in the long term.
Prof. Dealzmodo is a regular section dedicated to helping budget-minded consumers learn how to shop smarter and get the best deals on their favorite gadgets. If you have any topics you would like to see covered, send your idea to tips@gizmodo.com, with "Professor Dealzmodo" in the subject line.