Happy Star Wars eve, everyone! We might all be waiting for The Force Awakens to finally premiere, but it won't be the movie that overwhelms us going forward— it'll be the tie-in merchandise. There's so much of it out there already, but we thought we'd add to the fun with some of our own—and that's where you come in, dear reader.
Star Wars has always been a little ridiculous when it comes to tie-in products. Hell, it defines the franchise in a way no other saga can be defined. For The Force Awakens, it started a bit earlier than usual with "Force Friday", but as the movie has gotten closer and closer, it's only gotten crazier. Darth Vader showerheads, people. We went there, as a society, and there is no going back.
So we thought we'd take a leaf out of our sister site Kotaku's book and task you to come up with the most absurd Star Wars tie-in you can think of. Imperial toilet paper roll? Tatooine toothpaste? Car spoilers to avoid Force Awakens spoilers? Get your thinking hats on, and photoshop the craziest tie-ins you can think of. (And yeah, I already made the Spaceballs joke everyone wasthinking of, so you have to think of something else.)
Want some inspiration? Our friends at Gizmodo collated some of the ridiculous official tie-in products released on Force Friday. Star Wars oranges, anybody?
G/O Media may get a commission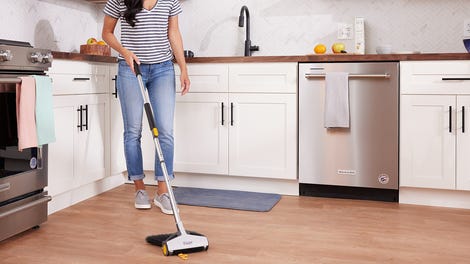 BOGO 50% Off
Flippr - BOGO 50% Off
The prize? Our unconditional love and admiration. Get to it, and we'll post our favorite monstrosities on Friday!

H/T to Hoochalibre on Twitter for the suggestion!