Analysts with the Los Angeles Police Department are reportedly using Palantir software to direct officers to surveil "probable offenders" throughout the city, many of whom are not criminal suspects but have been spotlighted by the company's predictive technology, according to LAPD documents.
In Justice Today reviewed internal LAPD documents from October 2017 that point to a persistent surveillance campaign compelling analysts to maintain rotating lists of targets selected by agency data-mining techniques and predictive policing tech pioneered by Palantir. The documents were obtained through a public records request filed by the Stop LAPD Spying Coalition, which provides them to In Justice Today.
The In Justice Today report points to what the LAPD calls Chronic Offender Bulletins. Essentially, these bulletins are profiles, partially generated by Palantir software, for individuals who have had some contact with the LAPD. Violent crimes, gun crimes, suspected gang affiliation, and other designations increase a person's Chronic Offender Score. A high score alone is not enough to justify detainment, but officers are given one-page summaries of a person's arrest history, notable physical features (referred to as "physical oddities"), cars they own, and a list of where they've been stopped by police.
The LAPD used Chronic Offender Bulletins before Palantir's involvement, but the report notes that the process is both increasingly automated by its software and per-infraction penalties are more severe. A spokesperson for Palantir disagreed with this characterization, telling In Justice Today that the CBO creation is "a human-driven process," although Palantir software is used in the creation of CBOs, the spokesperson said.
G/O Media may get a commission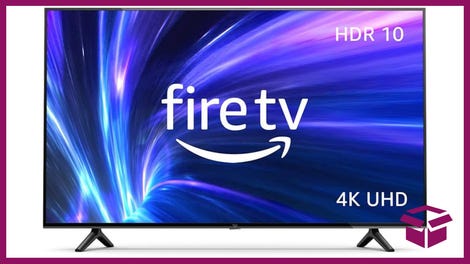 42% Off
Amazon Fire TV 50" 4K Smart TV
As the report notes, a feedback loop emerges: the LAPD targets those with high scores for increased surveillance, but each stop by police further increases their score. Troublingly, analysts are directed to create a minimum of 12 Chronic Offender Bulletins, with five to 10 "back ups" to be switched in as people are arrested. To be removed from the list, an individual has to go two years without contact—a near impossibility if officers are being compelled to make constant contact with them. The LAPD tracks the number of high scoring "offenders" arrested, and officers are expected to report on COB arrests at weekly meetings, In Justice Today found.
The LAPD did not immediately respond to our request for comment.