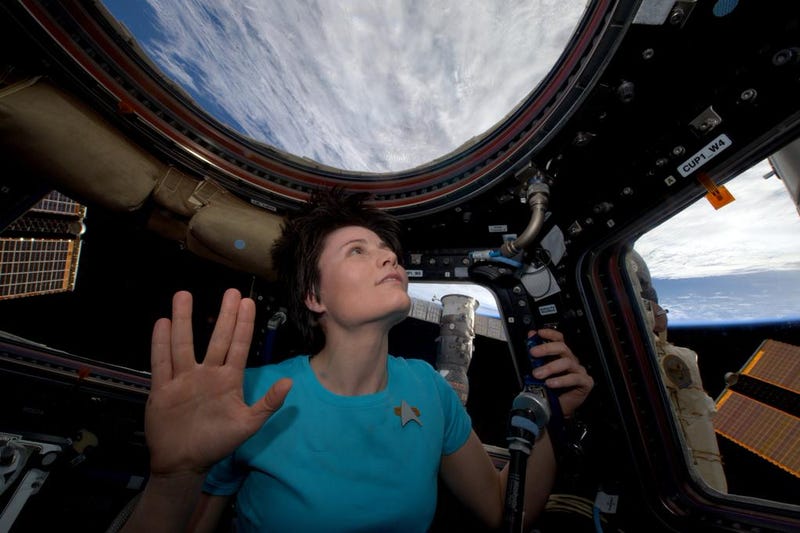 The loss of Leonard Nimoy is hitting hard. So many people working in science, particularly in astronomy and space science, were influenced by his early work as Spock on Star Trek. It's no surprise that the astronauts on the International Space Station have one final tribute to the ultimate science officer.
Top image: Astronaut Samantha Cristoforetti offers a final Live Long and Prosper gesture in respect for the death of Leonard Nimoy. Image credit: NASA/Sam Cristoforetti
Related: How the Universe is Mourning; Canada's Spocking Fives Tribute.