Just in time for Super Bowl Sunday, Arctic air will descend on the central U.S. as a trail of sub-zero temperatures marches down the the Canadian Rockies and parks over the Midwest. It will be short-lived and not quite as severe as the early January cold snap, but it also arrives at an inopportune time for football's biggest (richest) fans.

The cold will swoop in following a series of storms this week with the chilliest air coming this weekend. That sucks for anyone hoping to go outside during that spell, but especially for those in Minneapolis, which is hosting the Super Bowl. Barring the world flipping upside down, this year will go down as the coldest Super Bowl on record. Game-time highs will be in the single digits and possibly even sub-zero.
Luckily, Minnesota is accustomed to the cold, and U.S. Bank Stadium has monstrous 95-foot tall doors—that will likely remain closed—for snaps like this. So even though temperatures will be colder than the coldest Super Bowl ever played (that would be in the 1972 game in New Orleans, which saw the daytime high reach 43 degrees Fahrenheit for those counting), the indoor confines of the stadium will likely be quite pleasant.
In stark contrast, there will be a veritable heat wave west of the Rockies. That's particularly concerning in what's already been a warm and largely snowless winter in the Southwest and Southern California.

G/O Media may get a commission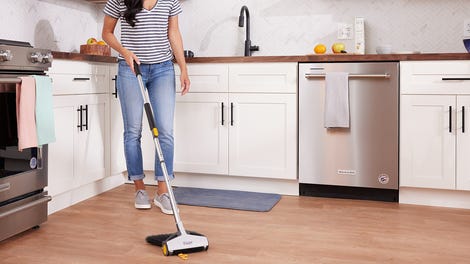 BOGO 50% Off
Flippr - BOGO 50% Off
Mashable compared the pattern driving this split to a Tide Pod because of the colors on the meteorological map. And I'm sorry to the teens but now that we weather nerds have gotten hold of your meme, it is officially dead. Good luck finding the next one.

Hot weather records have already fallen in Southern California this week. The Los Angeles Times reports that Long Beach and Camarillo both set records on Monday. Small wildfires also popped up in Malibu, though winds thankfully didn't whip them into a Thomas Fire-sized frenzy.
Warm, dry weather has already expanded a bit in the region as well as the Southern Plains. The new toasty streak won't help things and raises the specter of dwindling snowpack in already low-snow year.