Stalk your friends, have brunch with them at a Zagat-rated spot nearby and stream the whole thing live from your Android phone. Saw VII? No, it's just this month in Android apps.

Zagat nru: You know that compass thing the iPhone 3GS does? Yeah, whatever. Imagine it repurposed to show you nearby restaurants or bars with Zagat power. Zagat nru is flashy, and neat, though a bit limited, since the places are plotted according to proximity on a radar-type interface rather than an actual map. When you click one, it takes you to Zagat's mobile site, so it's not a completely in-app experience. Also, to get to the full reviews, you've got be a paying Zagat customer. Still worth a download—a hunch on where to eat is better than starving while you figure out where the hell you are. Free.

Brightkite: Another semi-famous social thinger making its way to Android. After sitting in beta for a bit, Brightkite's finally released its Android app for everybody. For the uninitiated, Brightkite is another location-based social network dealio—you see friends and people around you, post notes and photos to wherever you're at, that kind of thing. Stalking will only get easier and prettier from here on out people, might as well get used to it. Free.

Qik alpha: It's the live video streaming app Qik! On Android! That pretty much sums it up, actually—but if you're not familiar with Qik, it's a live video streaming app/service that's basically on every major smartphone platform (with one major exception). You can share via Twitter, Facebook or GooTube. It does require Cupcake, as well as an SD card for storing video. Pretty awesome that it's finally here. Free.

G/O Media may get a commission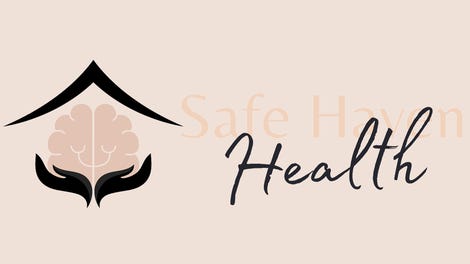 Addiction counseling
Safe Haven Health
Places: Not to be outdone, Google's got their Places directory app—guess what it does? It's rather standard directory-style fare, though it covers pretty much the whole gamut of stuff you'd wanna find close by—restaurants, bars, parking, shopping, hotels, theaters, "attractions," and more. Where it really loses to Yelp is the reviews of places—there are so pitifully few of them by users that you won't have any idea where a place is worth a crap or not. Where is that Android Yelp app, anyway? Free. Update: As commenters have noted, Where, an app that's been out for a bit, is the best directory app by far and it does access Yelp—I was just curious where an official Yelp app was, since we seem to be entering a "brand name" phase of Android apps.

Flickr Photos Nearby: Not technically an app, but mobile Flickr will now show Android users photos taken nearby with some new location hotness using the regular ol' browser.
Android App News on Giz:
• HTC CEO Says the Sexy "Sense" Android Interface Coming to Existing Phones.... Or Maybe They Won't
• Flash on Android and WebOS Landing in October
• Google Offers Updated Maps Features Through Android Market
• Layar: First Mobile Augmented Reality Browser Is Your Real-Life HUD
• Dildroid: Runs on Android, You Know Exactly What It Does
This list is in no way definitive. If you've spotted a great app that hit the store this week, give us a heads up or, better yet, your firsthand impressions in the comments. And for even more apps: see our past app coverage here. Also, why isn't it easier to take a screenshot in Android dammit? Have a good week everybody.