Bauhaus was a style popular in the early twentieth century, featuring a combination of traditional designs and futuristic curves. In Hungary, the style was all the rage, especially in architecture. Here are some of the most gorgeous examples.
Dalnoki-Kovats Villa, Budapest (1932, by Farkas Molnar)
It was built for the chairman of the Hungarian Trade Associaton by Farkas Molnár, who studied in the Bauhaus School in Dessau. This house won the prize for the Best European Family House in 1933 at the International Architecture Triaennial in 1933. And now it's for sale!
G/O Media may get a commission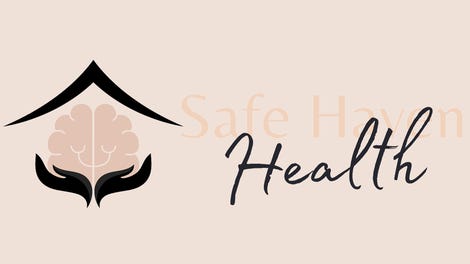 Addiction counseling
Safe Haven Health
(via Molnar Farkas Bauhaus Villa and egykor)
---
Church of St. Anthony of Padova, Budapest (by Gyula Rimanóczy, 1934)
via The Church's Official Page and Wikimedia Commons
---
Napraforgó Street Experimental Housing (1932, various architects)
It's a whole street with 22 villas, designed by the best Bauhaus architects in Hungary. One of the houses was designed by Alfred Hajos, the first modern Olympic swimming champion, and the first Olympic champion of Hungary.
via Ministry Of Kindred Information and Wikimedia Commons
---
Dunapark House, Budapest (Ferenc Domány, Béla Hofstatter, 1935-1936)
(via 365buildings and egykor)
---
Dugattyús House (Ferenc Domány, Béla Hofstatter, 1937-1938)
(via Fővárosi Blog and indafoto/fovarosiblog)
---
Georgia House, Budapest (Ede Novák, Béla Barát, Dezső Hültl, 1935-1939)
via Lásd Budapestet!
---
Josephine M. Hagerty House, Cohasset, Massachusetts (Marcel Breuer with Walter Gropius, 1938)
via Daily Icon and Architecture Week
---
Wassily Chair/Model B3 chair and The Cesca Chair B64/Cantilever chair (by Marcel Breuer 1925-1926)
via Vita-Interiors and Design Museum
---
Laccio tables (Marcel Breuer, 1924)
Low tables, as a companion to the Wassily chair.
---
Photograms of Laszlo Moholy-Nagy
Photograms is made of exposing light sensitive paper with objects on top of it. The first one was made in 1925(one of the TOP10 most expensive photographs ever), and the others in 1939, 1943 and 1927.
via Sotheby's,Wikipaintings and Ludwig Museum
---