You can argue all you want about the best this or most popular that, but there's really only one unbiased arbiter of greatness: the Internet. And here's what it has declared as the most important everything-you-care-about.
Dogs, cats, actors, gear. We put them all through our highly scientific test (top result on an incognito Google Image search) to see what you, the Internet, holds most dear. The results, not surprisingly, are ridiculous.
---
Gadget
We're revamping Bestmodo to include these as we speak. Just as soon as we figure out what they are.
---
Cute
G/O Media may get a commission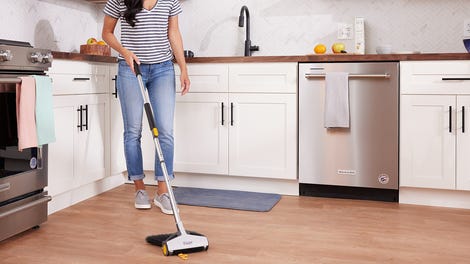 BOGO 50% Off
Flippr - BOGO 50% Off
Yep. No argument here.
---
Coffee Maker
Hear that, pour-over purists? You've been misled. Drip is hip.
---
Actor
Presenting multiple-Oscar winner Cyclops.
---
Pizza
Why wasn't this pizza planet from the Pizza Planet in Toy Story? Or was it?
---
PC
Is it me or does this PC look like it's going to gobble up some unsuspecting kids and trap them in a computer slave world?
---
Car
Overcompensating much, internet?
---
Actress
Does anyone know who this is? It kind of looks like Rebecca Black but older. Is future Rebecca Black the best actress of her generation? Going to assume yes.
---
Celebrity
Or has Google just not updated SEO crawlers on celebrities since 2002.
---
Quarterback
Yes. Definitely the 2002 thing. In Google world Brady Quinn and Jennifer Love Hewitt are the Tom Brady and Giselle Bundchen. And I want to live there.
---
Camera
Anyone who preordered a 5D Mark III really should've taken another look at the Nikon D40.
---
Pie
Hard to argue about the SEO power of Pi on Pie on Pi on Pie.
---
Chip
Congratulations, nerds! You own the internet, and love processors more than salty snacks.
---
RAM
And again! The stupid animal doesn't show up until the middle of page two.
---
Mouse
Have you been playing Mass Effect 3? This thing looks like a Geth head. Anyways, sorry the Internet hates you, Mickey.
---
Point Guard
If Brady Quinn is the Google Images Tom Brady, does that make Magic Johnson the Google Images Brady Quinn? Is that, like, DaJuan Wagner in basketball?
---
Cellphone
So that's why Nokia had to bet the farm on Windows Phone.
---
Beautiful
This is with safe search off, so I was very surprised when this came back SFW.
---
Ballmer
Also surprised that this was SFW.
---
Tablet
Haha, your new iPad sucks! Kidding, it's still pretty great.
---
GOP Presidential Candidate
FIGURES.
---
Geek
Do you all actually look like this? Does anyone actually look like this? Please don't actually look like this.
---
Telephone
This is a telephone, you damn kids.
---
City
New Yawkkkkk. Concrete jungle where dreams are made up. There's nothing you can dooo.
---
Child Star
Biggest upset? Poor Macaulay is stuck at #2.
---
Dog
THIS IS BEST DOG.
---
Cat
THIS IS THE BEST CAT. And surprisingly lol-free.
---
Animal
Obvious.
---
Wrestler
Still makes more sense than Brady Quinn
---
Video Game
Either a microcosm of the future of video games or a really fun word to type and say. Wii. Wiiiiiiiiii. Wiiwii.
---
Meal
YES, AMERICA. THIS IS WHY YOU ARE GREAT!!!!!
---
Gizmodo Blogger
Frighteningly accurate.
---