The Basis B1 band was already one of the best activity trackers you could buy, with a few caveats. In the last few months, it's taken significant steps towards becoming even better; in November the B1 improved how it keeps track of your exercise habits, and starting this month, it will be able to tell the difference between REM sleep, light sleep, and deep sleep.
The new capabilities, dubbed Advanced Sleep Analysis, leverage the Basis band's multiple sensors. Most activity trackers use their accelerometers to simply monitor when you're tossing and turning. The Basis, on the other hand, is also keeping tabs on your heart rate, which should paint a much more accurate picture. After all, we've all lain completely still, staring at the ceiling, wide awake—which might seem like sleep based on accelerometer data. But when you really do nod off, your heart rate slows down. With this update, of all activity trackers out there, only the Basis would know the difference. Another plus: the Basis band doesn't even require you to hit any buttons to switch into sleep mode or wake up from it. It does it all automatically.
Of course, there's still the open question of how accurate it really is. If the B1 tells you 25 percent of your night was spent in REM sleep, how are you going to prove otherwise? According to Basis, it partnered with "researchers at the University of California, San Francisco (UCSF), San Francisco Veterans Affairs Medical Center (SFVAMC) and the Northern California Institute of Research and Education (NCIRE) in the testing and validation of Advanced Sleep Analysis," and that its accuracy is on par with both consumer and medical-grade devices.
G/O Media may get a commission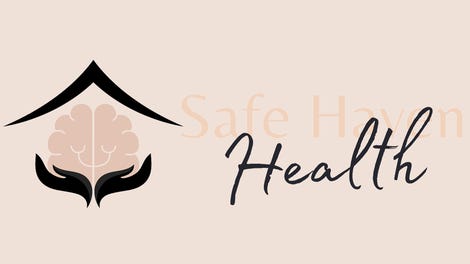 Addiction counseling
Safe Haven Health
The other big announcement from the Basis camp is the release of the 2014 Carbon Steel Edition of the Basis band. Details are still a bit scant, and it sounds like it has the same internals as the original, but Basis claims hundreds of improvements, including, "a new look, fit and feel with polished chrome details and stretchable, silicone black straps that allow for improved flexibility and breathability for all-day wear." That would indeed be significant, since one of our biggest gripes with the original B1 band was that it was both ugly and uncomfortable. Remember, you have to wear it tightly enough that it can constantly monitor your heart rate. If the new Carbon Steel Edition feels better, we're all for it.
The 2014 Carbon Steel Edition will sell (via the Basis website and soon via Amazon and BestBuy) for $200, which is how much the original initially cost. The 2013 B1 will still be sold, but now for $180. Judging by looks alone, the new one is certainly worth the extra $20—especially if it really feels better, too. Advanced Sleep Analysis will be rolling out on January 21st as a part of the Basis app 2.0 for iOS, Android, and the web, and yes, it will be available for both the original B1 band, and for the 2014 edition. We'll let you know our impressions of the new band and the new features in the near future. [Basis]