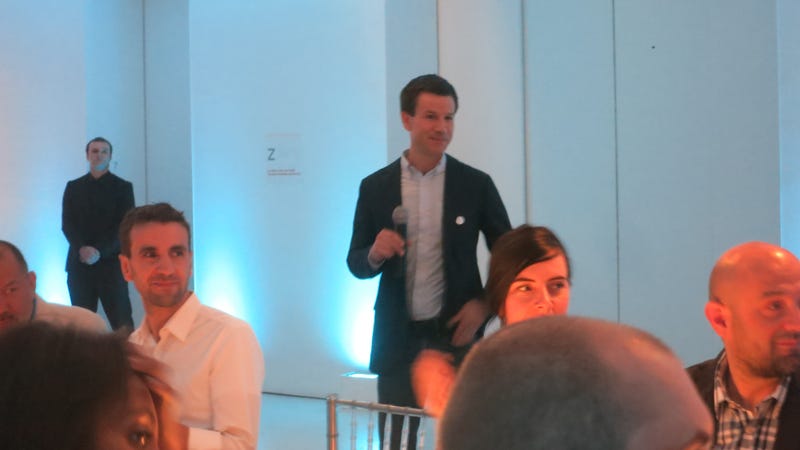 In an in-depth Q&A published last night, The New York Times' Steven Kurutz talks to our new Editor in Chief, Geoff Manaugh, about his vision for Gizmodo.
In the profile, Manaugh discusses everything from military technology to elevators, commenting on how his voice will fit in with Gizmodo's focus on gadgets:
You might come to Gizmodo expecting to read about an Apple conference, and we will still cover that sort of thing. But if you see a compelling article about 3-D printing or elevator design, I think you'll be interested in that.

It's taking all of the things Gizmodo is good at and has an audience for, but it's adding urbanism and architecture and design. You'll see interviews with architects, coverage of building projects around the world. It's treating gadgets as design objects.
The profile comes on the heels of our announcement about the new voices you're going to see around Gizmodo this month, including the addition of Paleofuture to the Kinja universe, and the introduction of Adam Clark Estes as Senior Staff Writer. On Friday, we had a chance to celebrate our new comrades at a shindig at the New Museum—and in case you missed it, here's the photographic evidence.
[Image via The New York Times; all other images courtesy of Victory Jeffreys II.]
Geoff Manaugh introduces himself on Friday night.
Nick Denton; Peter Ha; Tom Plunkett; Brian Barrett; Joel Johnson; and Julia Alvidrez.
Joseph Grima; James Del; Jason Deland; Geoff Manaugh; Heather Corcoran; Iwan Baan.